Diversity is about more than quotas. It strengthens the heart of an organization–producing fresh perspectives, opening new markets and solidifying connections with the surrounding community. In one study, corporations that promoted diverse individuals into leadership roles improved their return on equity by nearly 50 percent.
Diversity in the workplace typically centers on traits like race, gender, age, disability or sexual orientation, but other dimensions are equally important. Companies produce better results when they recruit, retain and develop employees with different communication styles, work styles, geographic origins, socioeconomic roles and organizational experience. Here are some of the best practices from small businesses and multinational corporations:
1. Set Diversity as a Core Value
The first step to establishing a diverse workforce is to commit to the effort. Add diversity language to all official policies. Hold conversations with employees about what diversity means and why it is important to the future of the organization.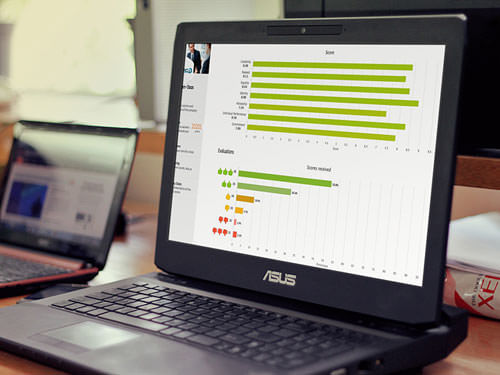 Working on improving employee engagement?
EPIC is an Employee Engagement software that gives you the tools and insights to create a workplace culture that encourages engagement, loyalty, and trust.
2. Identify Needs
You cannot make improvements if you do not understand the current state of the company. Use employee surveys, focus groups, incoming complaints and individual interviews to uncover where the workplace excels and where improvements are needed.
Educating Employees and Managers on Diversity in the Workplace
3. Create an Action Plan
Once you know which operational areas need fixed, you can develop a plan to do just that. Brainstorm measurable, actionable goals that feed into the company's overall strategic plan and mission.
4. Involve Managers
Depending on the size of your company, you may not have time to speak to every employee every day. Consequently your management team will need to act as your delegates and carry forward your objectives on a day-to-day basis. Train your managers on ways to recruit and retain the best individuals for each position, regardless of their personal biases. Require a diverse set of candidates for each open position.
5. Involve Employees
When you are building diversity in the workplace, it's not enough to announce a new initiative and wait for it to get done. This goal is different because it involves subjective topics for which people carry strong opinions and many misconceptions. Generate buy-in at all levels through awareness training, cross-cultural teams, open dialogue and ongoing feedback. Start employee resource groups so workers know they are not the only (gay, Native American, Republican, fill in the blank) person in the firm. The extra sense of camaraderie can launch new ideas and build stronger relationships among departments. In addition, encourage women and minorities to pursue leadership roles and client-facing positions.
6. Involve the Community
One of the best ways to develop a more diverse workforce is to invite diverse communities into your business. You do not literally need to offer tours through your facility, but you can send a company representative to community open houses, Black History luncheons, Hispanic student clubs, gay pride festivals and women in leadership symposiums. Meetup.com is a good website for starting or attending affinity club events.
When you embrace diversity, you reinforce the dignity, credibility and trust of each person and relationship. Maintaining diversity in the workplace demands continuous attention, from the owner to the front-line employees, but the benefits are worth the effort.
Learn strategies to create a more diverse and inclusive business culture – Complimentary subscription
The following two tabs change content below.
Get more tips on interviewing, hiring, managing and engaging your employees. Dianne Shaddock is the President of Easy Small Business HR, Employee Hiring and Managing Tips and the author of the eGuides, "How To Supervise:  What Your Boss Never Told You Before You Took the Job", A Step-By-Step Guide For New and Seasoned Managers and "How To Find and Hire the Best Employees".
Latest posts by Dianne Shaddock (see all)