As the holiday season approaches, all businesses must determine how they will recognize and celebrate this time of year. Unfortunately, the process of celebrating or observing the various holidays at work can become sticky from an HR perspective, as the season is based around religious dates. It is important to create an office atmosphere that respects and includes the different beliefs of all employees. However, if you would like to be extra preventative of potential employee discord, or even lawsuits, it is often best to keep all office celebrations neutral. Luckily, it's possible to do so without killing the spirit of the season. Here are three steps to having fun with the holiday season with as little HR risk as possible.
1. Keep religion out of it, period.
Many HR managers find themselves toiling over how to incorporate all employees' beliefs into an office party, a strategy geared toward leaving no one overlooked. The fact is, bringing religion into the equation in any form can potentially offend employees. Not only are there different religions, but not everyone is religious. Rather than thinking about how to incorporate religious beliefs as a sign of respect, it is better to think about leaving religion out of the celebration as a sign of respect to all employees.
To do this, try to stick to the point: throwing a party! Change your focus to fun, rather than figuring out how to manage different religious themes. As most businesses in the United Sates strive to be discrimination-free and unbiased when it comes to religious affiliation, all of your business's functions should reflect that. Since it's a professional function, just keep it secular.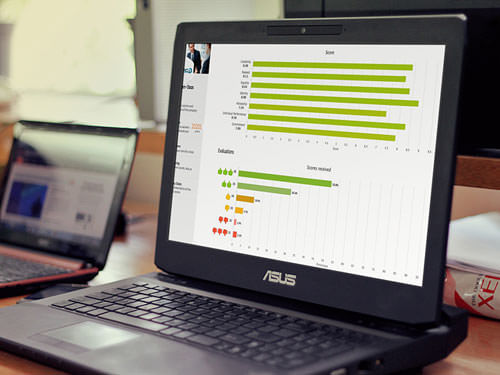 Working on improving employee engagement?
EPIC is an Employee Engagement software that gives you the tools and insights to create a workplace culture that encourages engagement, loyalty, and trust.
2. Watch your words.
Because you want to make the festivities as open-ended as possible, it is important to introduce them that way. Many HR managers suggest using the word 'holiday' in place of Christmas. However, if you want to be extra careful, the word holiday still reflects the fact that most companies provide paid time off falling around the day of Christmas, but not on other religious holidays happening during the same time of year. Using the word holiday is still referencing religious holidays, so using words like 'end of year festivities' or 'season celebration' will do away with a religious tone and allow employees to apply their own definition to the season.
3. Plan your party wisely.
It is no use to speak about year-end festivities in an open-ended and secular way if you are going to light up a Christmas tree and dress the CEO in a Santa costume at the party. Be aware of all the little things that could make someone who doesn't celebrate religious holidays uncomfortable, such as religious decorations or music.
Instead of trying to give the party a 'holiday' theme and wracking your brain about how to create that kind of atmosphere without using any sort of religious decorations, try just thinking about having fun. If you want to stay as safe as possible, turn the office party into a fun night out for everyone. Rent out a local venue, play dance music, dim the lights and provide food and drinks. If you want to do something small in the office, try doing a potluck where everyone brings their favorite childhood dish or dessert. Whether you are planning on big or small festivities, keep the focus on celebrating the current year coming to an end and a new year approaching, rather than a religious holiday.
The following two tabs change content below.
Get more tips on interviewing, hiring, managing and engaging your employees. Dianne Shaddock is the President of Easy Small Business HR, Employee Hiring and Managing Tips and the author of the eGuides, "How To Supervise:  What Your Boss Never Told You Before You Took the Job", A Step-By-Step Guide For New and Seasoned Managers and "How To Find and Hire the Best Employees".
Latest posts by Dianne Shaddock (see all)