The workplace is going global, even for small businesses. As a result, it's not uncommon for managers to find themselves charged with supervising an increasingly intercultural workforce, whether it's overseeing employees from a particular culture or working with a consultant from the foreign home office. So what does effective and productive intercultural management look like?
Intercultural management describes the ability of a supervisor to productively communicate and work with employees from a range of cultures. As businesses make inroads into foreign markets, develop relationships with foreign vendors, and build multicultural workforces, it's more important than ever for supervisors to learn how to manage diversity in the workplace. Check out these strategies for being a successful intercultural manager:
Cultivate Awareness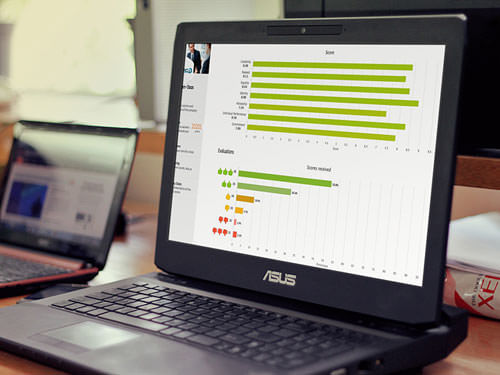 Working on improving employee engagement?
EPIC is an Employee Engagement software that gives you the tools and insights to create a workplace culture that encourages engagement, loyalty, and trust.
The first step in managing diversity in the workplace is to recognize that you may need to adopt specific tactics to get the most out of an intercultural team. And that awareness doesn't only include you as an intercultural manager; it may also involve creating awareness in colleagues, employees, customers, and vendors.
Nurture Communication
For an intercultural manager, effective communication is a critical driver of success. A best practice in intercultural communication is taking the time to listen and asking questions with team members from diverse backgrounds.  This will help to reduce or eliminate the misunderstandings that send productivity into a nosedive.

Be Flexible
Because your workforce may represent a variety of cultures, the ability to remain flexible could mean the difference between insulting your most valuable asset (the employees) and finding a way to adapt to differences and challenges.
Practice Patience
Creating an environment that nurtures a healthy intercultural workforce is not a once-and-done deal. In fact, it's a process that you can expect to continue for as long as you manage a diverse team. Multiculturalism doesn't always lead to problems, but when it does take a deep breath (or two). This will give you the space to focus on the problem, objectively analyze the issue, evaluate solutions, and implement a plan.
Intercultural management is becoming a fact of life for many businesses, regardless of size. Get the most out of your workforce by recognizing the need for communication, flexibility, and patience. You'll not only build a more productive team, you may also find yourself transforming into a more productive leader.
The following two tabs change content below.
Get more tips on interviewing, hiring, managing and engaging your employees. Dianne Shaddock is the President of Easy Small Business HR, Employee Hiring and Managing Tips and the author of the eGuides, "How To Supervise:  What Your Boss Never Told You Before You Took the Job", A Step-By-Step Guide For New and Seasoned Managers and "How To Find and Hire the Best Employees".
Latest posts by Dianne Shaddock (see all)