If you're looking to the net for ways to establish yourself as a manager then a big thumbs up from this author for trying to improve your style. But be warned, there are many management mantras out there that will do their best to feed the ego and blind you with long words but not produce anything in the way of substance that will improve your skills.
So if you're really willing to learn then sit up, grab the nearest notepad and find out how not to manage from a point of view that is going to give you the clearest idea of what you might be doing wrong, that of the humble employee.
Corporate Speak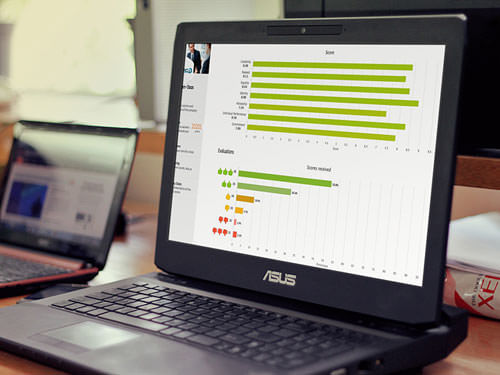 Working on improving employee engagement?
EPIC is an Employee Engagement software that gives you the tools and insights to create a workplace culture that encourages engagement, loyalty, and trust.
Yes, that's right, everybody's favourite office based talking point. Corporate speak is the subject of ridicule among all of us employees and it is the number one way to show that you do not know what you are talking about. Have you ever caught yourself saying "We'd better not let the grass grow too long on this" or "We need a holistic, cradle to grave approach on this"? Then I'm afraid you may well be losing the confidence of your staff.
Clear communication is vital in the workplace and it is essential for getting things done. Give clear instructions and avoid using cliché management speak that won't just mystify your workers, it will also make you look a complete idiot.
Mistake Your Staff for Your Children
This is a good one and it is the sign that a company has not been training their managers properly.
Unless people are either a complete managerial natural (which is not as common as many bosses will have you believe) or they have been given the right tools, people management is something that takes time and training to perfect. One of the key signs that a manager has been thrown in at the deep end and are not really sure what they are doing is when they fall back onto their only experience of directing people, that of dealing with their children.
There are few more patronising ways to be spoken to by a manager and it is guaranteed to rile even the calmest of employees, so if you can hear a certain parental tone to your voice then put a stop to it immediately!
 Shut the Door
Ok, so you've got a lovely new office all of your own. You've even got one of those wooden things on your desk that has your name on it, congratulations! But don't forget those stuck in open plan that are relying on your guidance and support as their manager. Projects and departments always work better when there is clear communication and support between managers and staff and if your workers are scared of coming into your office in case they get a face full of attitude then you aren't being as productive as you can.
The door is there to give privacy for one to one conversations, not to give you solitude from pesky staff members.
Despite the relatively light natured tone of this article, good management is vital for a company if it is to succeed and there are often many barriers that get in the way of bosses running the shop as efficiently as is possible.
Be open, be clear and be credible and you will find that the respect of your staff will soon follow. Don't try and force it or fall into a stereotype as any failings that you have will be ruthlessly exposed in the language that you use and the decisions that you make. If you're not sure, ask, if you are sure, be assertive. In this way you will not only earn the respect of your peers but also achieve the one thing that is being demanded of you, success in your role.
The following two tabs change content below.
Alan Grainger
Guest Post:
Alan Grainger is an in-house B2B web marketer in the business gifts sector and manages SEO for The Corporate Gifts Company. They specialise in providing high-end gifts for staff motivation and incentives. Follow him @alanjgrainger.
Latest posts by Alan Grainger (see all)