Did you know that 45 million Americans work from home and another 24 million work from a client/customer work site? From employees working from home to sales staff in the next state, supervisors increasingly find themselves tasked with learning how to manage employees who work somewhere other than the corporate office.
And though employees who are telecommuting or working remotely is becoming increasingly popular, it does present challenges for supervisors. Here are six tips for how to manage employees working in other locations:
1.     Invest in the right staff. Not every worker has the discipline and self direction required to work outside the office.  The ideal remote worker will be independent, assertive, and communicative. He or she also needs to be confident enough to ask questions and seek advice from colleagues or supervisors.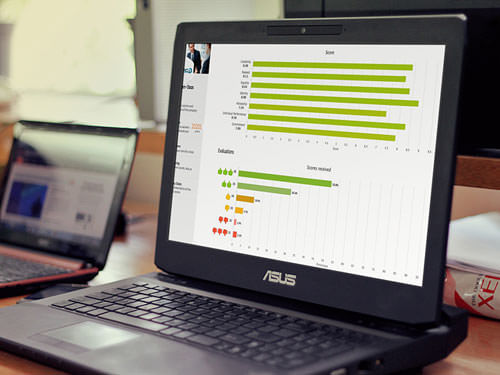 Working on improving employee engagement?
EPIC is an Employee Engagement software that gives you the tools and insights to create a workplace culture that encourages engagement, loyalty, and trust.
2.     Communicate expectations. Just like onsite workers, offsite staffers need to know what your expectations are, especially regarding goals, milestones, and deadlines. It's not enough to orally share those expectations either. Plan to document standards and level of work quality in a corporate handbook or perhaps a "virtual worker guidelines" sheet.
3.     Keep communication lines open.  How to manage employees who work from home also means recognizing that the workers can't just walk across the hall to speak with you if there's a problem. It's important to ensure they have access to you through a variety of communication tools. Consider a regular conference call or perhaps web conference to share news and "check in" with everyone. These meetings won't have quite the same quality as the face-to-face variety, but they're more engaging than working entirely through email.
4.     Forget about micromanaging. Supervisors also need to recognize that micromanagement is an ineffective supervisory practice, regardless of where the worker does his or her job. In fact, the key to success is to give the virtual worker flexibility and freedom as well as your trust. Make it your goal to set the expectations—and then get out of the way to let the worker perform the job they were hired to do.
5.    Reward good work. Always offer remote team members the same performance rewards and career development opportunities provided to in-office staff. Remember to keep them on track when it comes to promotions as well. Don't let an out-of-sight-out-of-mind mentality create a dissatisfied worker.
6.     Include them in the corporate culture. Remote workers can feel isolated so it's important to make sure they feel as though they're part of your team. Invite them to company events, like picnics or holiday parties, and perhaps even give them a role in planning the event. If the worker has experienced a major life milestone, like the birth of a child or the death of a parent, let them know you're thinking of them with a note, flowers, or gift basket.
Virtual workers are a reality for many supervisors, so learning how to manage employees in this arrangement is a must.  Start to implement the tactics that make remote workers as effective (and happy) as possible—your productivity levels will thank you.
The following two tabs change content below.
Get more tips on interviewing, hiring, managing and engaging your employees. Dianne Shaddock is the President of Easy Small Business HR, Employee Hiring and Managing Tips and the author of the eGuides, "How To Supervise:  What Your Boss Never Told You Before You Took the Job", A Step-By-Step Guide For New and Seasoned Managers and "How To Find and Hire the Best Employees".
Latest posts by Dianne Shaddock (see all)