What is the Family Medical Leave Act and why is it important?
The Family Medical Leave Act, also known as FMLA is a law enacted in1993 which states that qualified employees have the right to access an unpaid leave for a total of up to 12 weeks during any 12-month period, and in some circumstances, up to 26 weeks; (see "Recent Changes to the Family Medical Leave Act").  Certain employers are required to grant their employees access to unpaid leave due to the following reasons:
* Caring for a child after Birth
* The adoption of a child or becoming a Foster parent
* The care of spouse, son, daughter, or parent with a serious health condition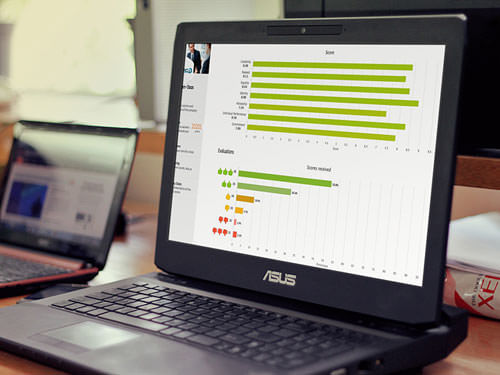 Working on improving employee engagement?
EPIC is an Employee Engagement software that gives you the tools and insights to create a workplace culture that encourages engagement, loyalty, and trust.
* An employee experiencing a serious health condition which affects his or her ability to do perform their job responsibilities
* Care for family members in the military
During the leave period, employers must hold the employee's job for them without any changes to the workers salary, work hours, or benefits.
Recent Changes to the Family Medical Leave Act
As of January, 2009, the Act permits a spouse, daughter, son, or next of kin to take up to 26 weeks of leave to care for a family member in the Armed Forces, Reserves or National Guard, who is going through medical treatment, therapy, or healing, or who is in an outpatient status or is otherwise on a temporary disability retired list due to a serious injury or sickness.
Eligible employees are entitled to a combined total of up to 26 weeks of all types of FMLA leave during the single 12-month period.
What Types of Businesses are Required to Grant Family Medical Leave?
Any business with 50 or more employees who work within a 75 mile radius of the business must allow their employees access to family medical leave if the worker meets the eligibility requirements.
Which Employees Are Eligible?
To be eligible for FMLA benefits according to the Department of Labor, an employee must:
* Work for a covered employer
* Have worked for the employer for a total of 12 months; and have worked at least 1,250 hours over the previous 12 months
* Work at a location in the United States or in any territory or possession of the United States where at least 50 employees are employed by the employer within 75 miles.
Are There Circumstances Where I Can Deny Family Medical Leave To My Employees?
If you operate a business with 50 or more employees and the employee meets the eligibility requirements, you cannot deny the leave.
FREE Related Resources
Stay abreast of the latest legal challenges and issues that employers face with Legal Alert For Supervisors. Request your free newsletter
The following two tabs change content below.
Get more tips on interviewing, hiring, managing and engaging your employees. Dianne Shaddock is the President of Easy Small Business HR, Employee Hiring and Managing Tips and the author of the eGuides, "How To Supervise:  What Your Boss Never Told You Before You Took the Job", A Step-By-Step Guide For New and Seasoned Managers and "How To Find and Hire the Best Employees".
Latest posts by Dianne Shaddock (see all)