Does your company have an employee handbook?  If you don't you should.  An employee handbook serves three purposes.  It highlights your expectations for the workplace, puts in writing any legal requirements requirements and sets employee guidelines for workplace practices and behavior in black and white.
Even a bare bones employee handbook is better than no handbook at all.  Here are nine policies to help you get started on your employee handbook.
1. Basic Rules of Conduct – Make it very clear which actions will not be tolerated and could lead to immediate termination. Property damage, sleeping on the job, substance abuse, theft, or other factors along these lines could all be included.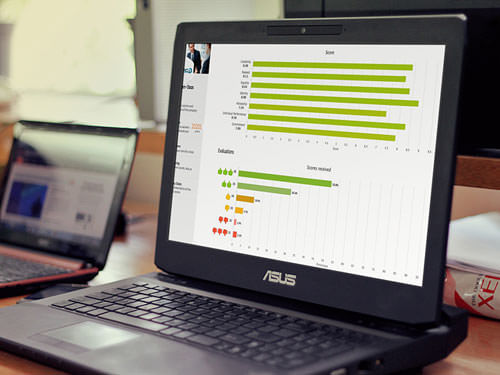 Working on improving employee engagement?
EPIC is an Employee Engagement software that gives you the tools and insights to create a workplace culture that encourages engagement, loyalty, and trust.
2. Specific Problem Solving Procedures – This is the portion of the handbook that should include more specific disciplinary action that might be taken, short of actual termination. It can serve as a problem solving resource for employers and supervisors alike.
3. No Discrimination or Harassment Policies – Make sure that your company shows that it has a zero-tolerance policy on workplace discrimination or harassment of any kind.
4. Workplace Security and No Weapons – Workplace security is at the top of everyone's list these days.  Your handbook should not only outline a zero tolerance policy, but it should include specific information on security procedures.
5. Drugs and Alcohol Policies – Employees need to know your expectations around substance abuse in the workplace.
6. Conflict of Interest and Confidentiality – To protect intellectual property or any other specific pieces of company information, you'll want a policy in the employee handbook that outlines expectations around employee confidentiality as well as what constitutes a conflict of interest.
7. Electronic Communications Policy – Highlight your restrictions if any on how and when email and the Internet can be used; both before and after business hours.
8. Family Medical Leave – The Department of Labor as basic standards that all companies with a minimum of 50 employees must adhere to when it comes to family and medical leave.  Companies can create additional policies based on business needs.  Read more about what you need to know regarding family medical leave to inform how you should write your policy.
9. Benefits Policies – This is where you can highlight a summary of benefits and related requirements.  Things like medical insurance, time off, tuition reimbursement, can be included in this section.
Whether you create your own employee manual, or you use employee handbook software, it's important that your business have some type of policy manual that outlines your company's policies and procedures and that helps your business stay legally compliant.
The following two tabs change content below.
Get more tips on interviewing, hiring, managing and engaging your employees. Dianne Shaddock is the President of Easy Small Business HR, Employee Hiring and Managing Tips and the author of the eGuides, "How To Supervise:  What Your Boss Never Told You Before You Took the Job", A Step-By-Step Guide For New and Seasoned Managers and "How To Find and Hire the Best Employees".
Latest posts by Dianne Shaddock (see all)