No matter how large or small your office is, the best way to keep up productivity and maintain high levels of employee satisfaction is to emphasize open and effective communication in the workplace. Without the proper level of communication, there is the potential that employees won't know what is expected of them, leading to a variety of issues such as poor performance or employee turnover. Further breakdowns in communication can even lead to disorder or conflict, so it's important to effectively communicate with your team.
Effective communication in the workplace always starts at the top, with the supervisor. The employees look to you to set the tone of the office. To begin the process of making your communication more effective, you need to look at this breakdown of information and how it passes from one level of management down to each employee. It's important to remember that communication comes in a variety of different forms, so you can use not only verbal cues to help guide your work force but also utilize such tools as written communication. Office memos and mass emails can help get the word out about new policies in a direct manner.
Some other tools that can help you with communication skills in the workplace include practicing communicating with staff with a high level of transparency. Holding meetings that allow for open-ended discussions can help give employees a chance to have their voices heard, so they feel that their opinions are respected. This can also prove insightful for managers who are in need of fresh voices and new points of view. Team sharing and collaboration can lead to a more positive work experience for everyone. Letting your expectations be know is also important, so that there are no misunderstandings about timelines, deadlines, or individual and group responsibilities.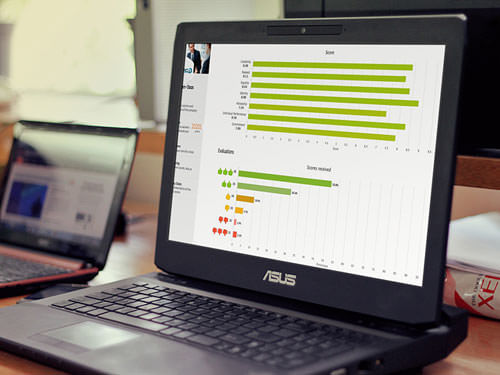 Working on improving employee engagement?
EPIC is an Employee Engagement software that gives you the tools and insights to create a workplace culture that encourages engagement, loyalty, and trust.
When you are communicating any message, try to remain positive. Studies show that positivity is a good way to maintain effective communication in the workplace. If you emphasize good behavior or achievements through regular feedback, your employees will be more motivated to share their progress and take on new initiatives. It's also recommended to be proactive with your communication style. Rather than sitting in your office waiting for employees to come talk to you, you could instead check in periodically with everyone on the team.
The following two tabs change content below.
Get more tips on interviewing, hiring, managing and engaging your employees. Dianne Shaddock is the President of Easy Small Business HR, Employee Hiring and Managing Tips and the author of the eGuides, "How To Supervise:  What Your Boss Never Told You Before You Took the Job", A Step-By-Step Guide For New and Seasoned Managers and "How To Find and Hire the Best Employees".
Latest posts by Dianne Shaddock (see all)