Think bullying is a problem for school kids? Unfortunately, it's not. Bullying in the workplace is a problem that has challenged many employers and employees, whether it's in the form of an employee who constantly targets a colleague with derogatory remarks or an assistant supervisor who excessively monitors their employee.
What is the workplace bullying definition?
Federal law doesn't define workplace harassment, expect as it relates to discrimination. However, a recent New York workplace bully bill defined it as "conduct, with malice, taken against an employee by an employer or another employee in the workplace that a reasonable person would find to be hostile, offensive, and unrelated to the employer's legitimate business interests."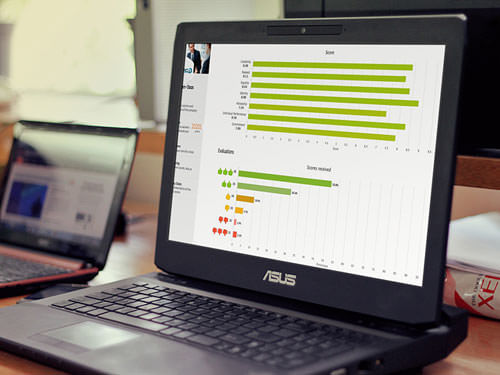 Working on improving employee engagement?
EPIC is an Employee Engagement software that gives you the tools and insights to create a workplace culture that encourages engagement, loyalty, and trust.
Workplace bullying and harassment has a negative effect on your business.
Employers currently do not typically face substantial liability from workplace bullying incidents. Currently legal protections extend to verbal or physical harassment based on race, gender, color, national origin, or religion. However, lawmakers have increased their attempts to provide employees subjected to workplace abuse with a civic cause of action.
Since 2003, 17 states have considered workplace bullying laws. New York introduced a bill in 2010 that was nearly successful and would have made employers liable for remedies including: removal of the offending party from the workplace, reimbursement for lost wages, emotional stress compensation, and punitive damages.
Taking proactive steps now to reduce workplace bullying will not only minimize the impact of future workplace bullying laws, it will also help create a more productive and more positive working environment for your team.
You can take steps to stop workplace bullying in your small business.
1. Bullying policies in the workplace are a smart place to start. Add an anti-bullying policy to your employee handbook. Perhaps the simplest way is to make revisions to the workplace harassment and discrimination policies you've already implemented. Include appropriate disciplinary actions for employees who violate the policies as well.
2. Inform the staff of the new workplace bullying policy.  Consider also outlining the proper steps for dealing with bullying at work as well as providing guidelines for recognizing the signs of a workplace bully. Red flags include:
Repeated verbal abuse, such as derogatory remarks or insults.
Gratuitous undermining or sabotage of the performance of another employee.
Verbal or physical conduct a reasonable person would consider humiliating, threatening, or intimidating.
3. Take all complaints seriously. When an employee files a complaint, follow the same timely and thorough investigative procedures you would for a discrimination complaint.
4. Enforce the policy. It's not good enough to have workplace bullying prevention policies and guidelines on paper. Adopt a zero-tolerance attitude toward employees or supervisors who harass others and follow through with appropriate discipline.
5. Consider training supervisor- and management-level employees to recognize the signs of workplace bully behavior in others—and, perhaps, themselves. Also be sure they understand the company's disciplinary policy for dealing with bullying at work.
Implementing a workplace bullying policy is a win-win for business owners and staff members. You benefit from better protection against potential litigation and your employees benefit from a safer and more productive work environment.
The following two tabs change content below.
Get more tips on interviewing, hiring, managing and engaging your employees. Dianne Shaddock is the President of Easy Small Business HR, Employee Hiring and Managing Tips and the author of the eGuides, "How To Supervise:  What Your Boss Never Told You Before You Took the Job", A Step-By-Step Guide For New and Seasoned Managers and "How To Find and Hire the Best Employees".
Latest posts by Dianne Shaddock (see all)