In Part I of  How to Interview:  Interviewing Tips for Employers, I highlighted 3 pre-interview preparation tips:
Interview Tip # 1: Take the time to prepare for your job applicant interview.
Interview Tip # 2: Create a job description in advance of your interview.
Interview Tip  # 3: Develop your  interview questions prior to meeting with your job candidate.
Additional interview tips include:
Interview Tip #4:  Ask the right interview questions.
Don't ask questions that give the job candidate an opportunity to respond by saying  either "yes" or "no".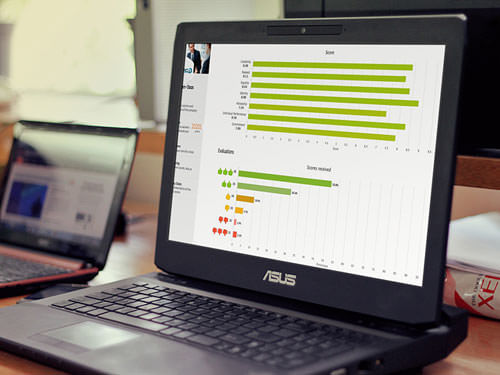 Working on improving employee engagement?
EPIC is an Employee Engagement software that gives you the tools and insights to create a workplace culture that encourages engagement, loyalty, and trust.
Your interview questions should guide your job applicant in a way that will require that he or she provide clear examples that demonstrate an understanding of a particular task, or how they have been able to apply their experience in a way that has helped them to be successful in their current or past positions.
Ask your candidate to give you an example from their current or past jobs that support their ability to manage employees, complete projects within deadline, or effectively and courteously interact with customers for example.  This is called behavioral interviewing.
Interview Tip #5: Check supervisor references.
In our haste to move the hiring process along, it's sometimes easier to check whatever references are available, or to skip the reference process altogether. Don't.
Always, always, check references; preferably supervisor references.  Accepting a reference list that only consists of friends or colleagues  can be a recipe for problems down the line because you weren't able to identify an employees strengths and areas for improvement; or whether there were previous performance issues that you should be aware of.
You need to understand from the supervisor's perspective,  your applicants' work history as it relates to their skills, their experience, and their level of productivity.
You'll want to get the supervisor's perspective on an applicants' interpersonal skills and other factors that may be important to you in a candidate.
It's fine to use references from colleagues but only to supplement supervisor references.  I would go as far as to say that references from friends should not be considered.  After all, what would a true friend say about their friend who is trying to get a job?
Interview Tip #6: Follow up with all of the applicants that you have interviewed.
You're busy; that's understood.  It's hard to follow up with every candidate that applies for your job that you did not interview.
Inform all potential applicants before they have applied through your website that you will only be contacting those candidates that meet the job experience described in your job posting.  Be sure to thank all candidates on your website who have taken the time to consider your job openings.  Follow up with all candidates who you have spoken to by phone, email and especially in person.  To not follow up with the candidates that took the time to meet with you is a no- no.
Remember that the same candidate that you ignore now may be the very candidate that you'll want to hire for your next job opening.
A great reference guide for hiring managers is the book: Recruiting, Interviewing, Selecting & Orienting New Employees
The following two tabs change content below.
Get more tips on interviewing, hiring, managing and engaging your employees. Dianne Shaddock is the President of Easy Small Business HR, Employee Hiring and Managing Tips and the author of the eGuides, "How To Supervise:  What Your Boss Never Told You Before You Took the Job", A Step-By-Step Guide For New and Seasoned Managers and "How To Find and Hire the Best Employees".
Latest posts by Dianne Shaddock (see all)