According to the Federal Occupational Safety and Health Administration (OSHA) over two million American workers are victims of workplace violence each year. Defined by OSHA as violence or the threat of violence against workers, workplace violence can happen at any place or time – no one is immune.  For this reason, employers are increasingly concerned about prevention methods.
There are measures business owners can take to help prevent violence and protect their employees.  The following are five solid ways an employer can be pro-active:
Zero-Tolerance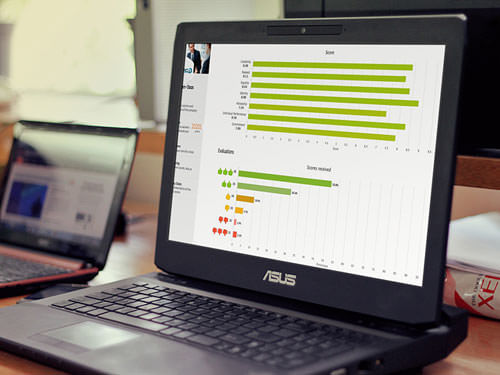 Working on improving employee engagement?
EPIC is an Employee Engagement software that gives you the tools and insights to create a workplace culture that encourages engagement, loyalty, and trust.
Employers should establish a very clear zero-tolerance policy against workplace violence.  Make the policy known.  Establish a program. Incorporate the information into an existing operating procedures manual and/or employee handbook.  Include procedures for handling workplace violence situations and stress that all reports of such incidents will be thoroughly investigated.
Eyes and Ears
Installing security cameras in all areas of a workplace is an ideal approach.  However, if it's not possible to include complete coverage, consider installing cameras in high-risk zones.  Stairwells, parking lots, loading docks and points of entry are all locations that could potentially be at greater risk for a violent situation.  Workers feel a sense of comfort knowing that a watchful eye is kept on their place of employment.
The Bare Essentials
Employers should require their employees to carry only the minimal amount of funds necessary for any job that requires going into a community setting.
Safety in Numbers
Business owners should try to avoid having employees perform job duties alone in areas that are unfamiliar.  This holds especially true for second and third shift work or jobs performed in high-crime areas.
Reachable Resources
Provide accessible resources for employees in need of counseling or other assistance.  This can apply to employees who need stress management in their daily lives.  Or, it may apply to employees who were the victims of a violent threat or action and require the help of a mental health professional.
The following two tabs change content below.
Get more tips on interviewing, hiring, managing and engaging your employees. Dianne Shaddock is the President of Easy Small Business HR, Employee Hiring and Managing Tips and the author of the eGuides, "How To Supervise:  What Your Boss Never Told You Before You Took the Job", A Step-By-Step Guide For New and Seasoned Managers and "How To Find and Hire the Best Employees".
Latest posts by Dianne Shaddock (see all)