Do you and a subordinate have a friendship?
Have you put off letting an employee go because you know he or she is newly divorced and raising three kids as a single parent—and you don't want to be labeled the heartless corporate meanie?
Do you dislike conflict so much you accommodate just about anything employees ask for so they will like you?
Learning how to manage employees is challenging, especially if you find it tricky to navigate the employer employee relationship. Whether you feel that being a pal to the staff is just part of your personality or you make friends in a concerted

effort to influence people, the fact is that an employee relationship with management that crosses into friendship territory can actually undermine the business.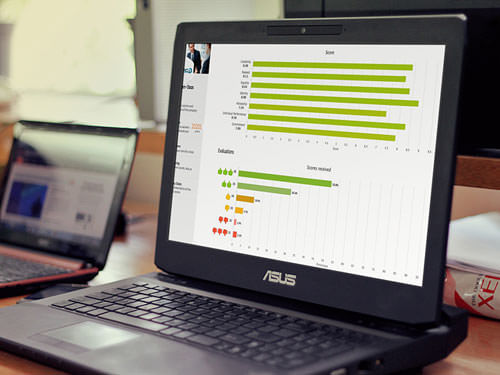 Working on improving employee engagement?
EPIC is an Employee Engagement software that gives you the tools and insights to create a workplace culture that encourages engagement, loyalty, and trust.
Why can't a boss be a buddy?
1. The goal of the employer employee relationship is to accomplish work goals. If the employee is unable to fulfill his or her responsibilities, it's in the company's best interest for that relationship to end. When it comes to a real friend relationship, one person isn't able to "fire" the other for doing something wrong.
2, The boss, by definition, must have authority in the relationship. Now that doesn't necessarily mean the supervisor is lording over his or her subordinates' each and every move. It does, however, mean that a manager must, from time to time, use that authority to make decisions the employee may not like. True friendships aren't built to handle unequal relationships well; a good supervisor and employee relationship, though, must accommodate exactly that.
3. The role of a leader in the workplace is to assess and evaluate what subordinates are doing and how they're doing it. In contrast, a real friendship typically doesn't have one person whose job it is to check up on the other.
4. Not every employer/employee relationship is created equally. You might find it easy to create a friend-type of relationship with one staff member, but what about the rest of the team? Consider how morale and productivity might be affected when others perceive that someone is perhaps favored because of a close supervisor and employee relationship.
What does the ideal employer/employee relationship look like?
You can still play the role of a leader—and an effective one—without coming across like a soul-less corporate robot. Imagine it this way: Did you ever have a favorite teacher? A mentor? A coach? You knew that person cared for you. You knew he or she wanted you to do your best. That person provided tips, guidance, and expertise.
But that teacher wasn't your best pal. And that coach's purpose wasn't to spare your feelings and make you feel all warm and fuzzy. The relationship was all about the end goal, whether it was ensuring you were prepared for college or winning the league championship.
An effective employee and manager relationship has the same qualities. It offers genuine caring combined with a genuine interest in accomplishing a goal that's larger than either individual. If you want to know how to lead, then learn how to blend concern and focus.
Building the right supervisor and employee relationship can be a challenge.
No question about it. But the truth is that an effective relationship should be defined. The employer/employee relationship is caring without being chummy and cordial without being cold. As a leader, it's your role to build a relationship defined by the common goals shared by you and the employee, not defined by the relationship itself.
The following two tabs change content below.
Get more tips on interviewing, hiring, managing and engaging your employees. Dianne Shaddock is the President of Easy Small Business HR, Employee Hiring and Managing Tips and the author of the eGuides, "How To Supervise:  What Your Boss Never Told You Before You Took the Job", A Step-By-Step Guide For New and Seasoned Managers and "How To Find and Hire the Best Employees".
Latest posts by Dianne Shaddock (see all)