Is the nanny you just hired an independent employee or a household employee? It can be a confusing distinction, so check out these FAQ's about IRS household employee rules.
What is a household employee?
Household employees are those you hire to do household work and you are that worker's employer, which means you control what work is done and how it is done.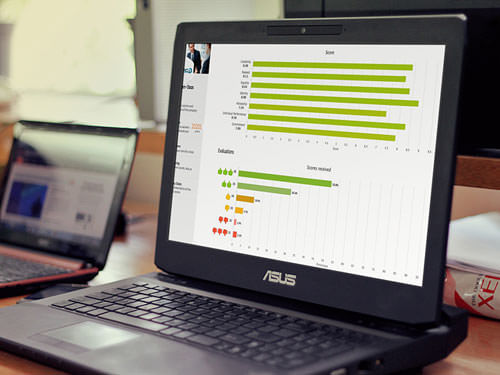 Working on improving employee engagement?
EPIC is an Employee Engagement software that gives you the tools and insights to create a workplace culture that encourages engagement, loyalty, and trust.
What types of employees might be considered household workers?
Babysitters & nannies
Caretakers
Cleaning and domestic workers
Drivers
Housekeepers & maids
Health aides & private nurses
Yard workers
Is the person considered a household worker if they were hired through an agency?
Yes. According to IRS household employee rules, if you hired the worker through an agency or through a list provided by an agency, he or she is considered a household employee.
My nanny only works for me part-time—is she considered a household employee?
Yes. Hiring guidelines dictate that it doesn't matter if the work is full-time or part-time. It also does not make a difference how you pay the worker, whether it's by the job or on an hourly, daily, or weekly basis.
Who is not considered a household employee?
A worker is not your employee if he or she controls how the work is done. Also called self-employed workers, these are people who provide their own tools and offer their services to the public as part of an independent business (such as a landscaping service). The worker is also not a household employee if an agency provides the worker and controls what work is completed and how it is done.
For example, a babysitter who provides childcare in his or her own home is generally not a household employee, according to the IRS guidelines.
Household employees or independent workers? Know the difference.
Don't invite the IRS into your life by disregarding the difference between household employees and independent workers. Get peace of mind by making the right determination.
FREE Related Resources
Stay abreast of the latest legal challenges and issues that employers face with Legal Alert For Supervisors. Request your free newsletter
The following two tabs change content below.
Get more tips on interviewing, hiring, managing and engaging your employees. Dianne Shaddock is the President of Easy Small Business HR, Employee Hiring and Managing Tips and the author of the eGuides, "How To Supervise:  What Your Boss Never Told You Before You Took the Job", A Step-By-Step Guide For New and Seasoned Managers and "How To Find and Hire the Best Employees".
Latest posts by Dianne Shaddock (see all)