How long to keep employee records is a question many managers and small business owners are asking themselves. Unlike many other aspects of employment law, however, the answers are fairly straightforward.
So if you want to find out more about keeping staff records, check out my Guide to Keeping Employee Records:
How long do employers keep employee records?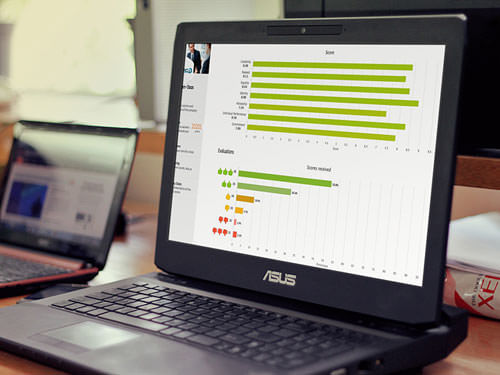 Working on improving employee engagement?
EPIC is an Employee Engagement software that gives you the tools and insights to create a workplace culture that encourages engagement, loyalty, and trust.
One year, according to Equal Employment Opportunity Commission (EEOC) requirements. However, if an employee is involuntarily terminated, then you must retain the records for at least one year after the termination date.
How long do companies keep records regarding payroll or benefits?
Keep payroll records for three years, says the EEOC. You must also keep benefits plans, including pension or insurance plans, on file for at least one year after the plan has been terminated. The EEOC also requires written seniority or merit systems to be kept on file for at least a year after the system is terminated.
When an employee files a complaint, do we start keeping staff records longer?
When the EEOC notifies an employer that a charge has been filed, businesses are required to retain all employment or personnel records related to the issue under investigation. Be aware that in addition to keeping employee records for the person has filed the charge, you'll also need to retain records for any other party that may have been aggrieved as well as employees who hold or seek positions held or sought by affected individuals.
Protect your business by keeping staff records as the law requires.
How long do employers keep employee records is a smart question for entrepreneurs and small business managers to ask. For a complete review of the EEOC's requirements, visit their Employee Recordkeeping page. Now is the time to start developing the HR management policies that will keep your business out of trouble.
The following two tabs change content below.
Get more tips on interviewing, hiring, managing and engaging your employees. Dianne Shaddock is the President of Easy Small Business HR, Employee Hiring and Managing Tips and the author of the eGuides, "How To Supervise:  What Your Boss Never Told You Before You Took the Job", A Step-By-Step Guide For New and Seasoned Managers and "How To Find and Hire the Best Employees".
Latest posts by Dianne Shaddock (see all)