The first thing to recognize about hiring "good" employees is  forgetting the notion that employees are perfect.
The perfect employee is definitely a dream of anyone who manages, but as we all know, doesn't really exist. No one is perfect; not employees and not managers. But that's another article for another time.
How do you make hiring decisions that will help you to hire the best employees?  How do you hire staff that are strong performers and engaged in their work?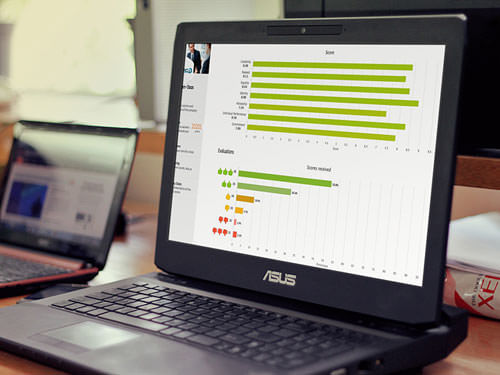 Working on improving employee engagement?
EPIC is an Employee Engagement software that gives you the tools and insights to create a workplace culture that encourages engagement, loyalty, and trust.
Making sure that you are reviewing resumes that contain most of the skills and experience that you need for your job will help you to assess your applicant's qualifications, but what other steps should you be taking to be certain that you are making the best hiring decision?
Since life is so unpredictable, it's impossible to predict hiring outcomes, even when you follow the best hiring process to the letter. But, there are things that you can do to help to mitigate the likelihood of a bad hire.
First, make a quick list of all of the job duties required in the job, including any challenges inherent in the position. You'll need to be able to clearly speak to your job applicant about the role and develop questions that will help you to understand whether the people that you interview have any of the experience listed.
Next, determine what type of education and skills are essential for the job. For example, does the job candidate need a particular degree to function in the job or is related experience all that is needed? Is a license or any type of certification required?
Ask probing, job related questions that require your job applicant to provide detailed answers. Always ask follow up questions if needed in order to make sure that you are comfortable with the experience that your applicant is sharing with you.
Don't skip the reference checking process. Everyone seems afraid of being sued for providing a bad reference so there are companies that have policies against providing reference information.  It's been my experience that you can always find someone within the company with the candidate's help, who will give you at least summary information on the candidate. When all else fails, asking your interviewee to provide you with their most recent, signed performance appraisal could be a good solution.
Once your employee is on board, don't abandon them.  Be available to answer questions and provide the work resources that your employee needs to perform their jobs successfully.
Be sure to orient them to your company by introducing them to co-workers and other members of the organization. Make sure that they are aware of who to contact when they need supplies, where the cafeteria is, how much time they can take for lunch.
Encourage your new employee as appropriate along the way, and give feedback if your employee does something wrong.   Expose them to people who can mentor and train them.
Hiring the right employees is possible when you understand what your employees will need to be successful before you hire them, then supporting your employees from their very first day on the job.
Recommended Resource:  Stop Hiring Failures by Steve Springer
No stuffy, corporate HR policy lingo; but straight forward, easy to understand and implement advice for businesses just like yours.  Stay ahead of the curve and go to Easy Small Business HR for more tips on how to hire and manage your staff effectively.
The following two tabs change content below.
Get more tips on interviewing, hiring, managing and engaging your employees. Dianne Shaddock is the President of Easy Small Business HR, Employee Hiring and Managing Tips and the author of the eGuides, "How To Supervise:  What Your Boss Never Told You Before You Took the Job", A Step-By-Step Guide For New and Seasoned Managers and "How To Find and Hire the Best Employees".
Latest posts by Dianne Shaddock (see all)