They cost too much money in salary. They'll need more training to get up to speed. They'll raise the cost of company-offered health insurance. When it comes to older workers, there's a litany of reasons—often not articulated—that prevent employers from hiring them.
Out of the 15 million Americans who are out of work, mature workers have been hit particularly hard. While it takes about 8 months for the average unemployed American to find a new position, it often takes longer for those over 50.
Yet if you're an employer looking for the kind of employees that give you an edge over the competition, you can't afford to overlook Baby Boomers and beyond. Here are just a few of the

advantages of hiring older workers:
They've learned how to communicate – Aging employees have decades of experience working alongside a range of personalities. From navigating office politics to calming the rattled and nervous newbie, these communication skills are a valuable addition to any corporate environment.
They want to perform well – For many, the middle-class lifestyle, complete with vacations and 401k plans, is gone. Now older workers find themselves sharing living space with relatives or scrounging for babysitting jobs just to make ends meet. Older workers know exactly what's at stake when they take on a new job, and the results may show in profit-boosting, money-saving productivity.
They offer life experience – Many of today's older workers don't just offer typical job skills, like the ability to manage events or oversee a staff. They offer a depth of life experience that younger employees may have a hard time matching. Employees who are older have experienced joy and grief; they have been through upticks and downturns; they have succeeded and failed. And they've learned from it all.
By employing an older worker, companies benefit from this lifelong experience. Put it to work for you by assigning mature staff members to mentor younger employees or by asking them to be members of workplace committees or advisory boards.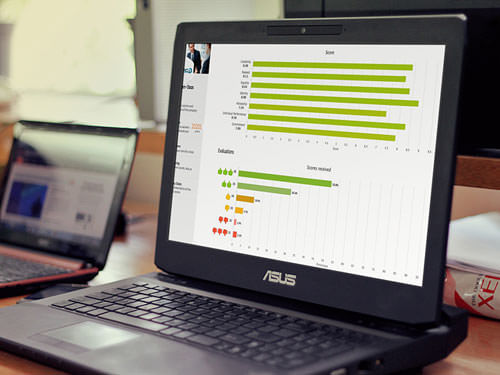 Working on improving employee engagement?
EPIC is an Employee Engagement software that gives you the tools and insights to create a workplace culture that encourages engagement, loyalty, and trust.
Don't let misconceptions about mature workers prevent you from finding the perfect employee. There are advantages to employing an older worker—advantages that just might give your business the competitive edge.
The following two tabs change content below.
Get more tips on interviewing, hiring, managing and engaging your employees. Dianne Shaddock is the President of Easy Small Business HR, Employee Hiring and Managing Tips and the author of the eGuides, "How To Supervise:  What Your Boss Never Told You Before You Took the Job", A Step-By-Step Guide For New and Seasoned Managers and "How To Find and Hire the Best Employees".
Latest posts by Dianne Shaddock (see all)