Most of our lives are consumed by our careers; next to the relationships that form a part of our lives, our career is the one thing that takes up most of our time, energy and effort. Careers are more than just ways to earn money – very often, they define who you are and how your life turns out. So it's only natural that anyone would be looking to develop their careers and climb up the professional ladder. The ambitious ones plan every step of their careers; they know how they're going to get ahead and what they need to do in order to do so. However, there are some people who are content with where they are professionally; and it is this group that managers and supervisors must egg on and support in developing their careers.
The fastest ways (which are ethical too) to move up professionally are to gain experience, learn new skills, and improve your credentials and qualifications. While time and diligence at work take care of the first, it takes on the job training and education to take care of the other aspects that help you develop your career. With this in mind, those in administrative and supervisory positions can boost employee morale and help them get ahead in their careers by encouraging them to sign up for training and further education. This in turn boosts the organization's wellbeing and makes for a cordial and stress-free work atmosphere.
•    The key to deriving the most out of this move is to identify which kind of development, training or education, will benefit which employees the most. To do this, you must know their strengths and weaknesses, what kind of jobs they're best suited to, which tasks will help them get ahead and which will hinder their performance.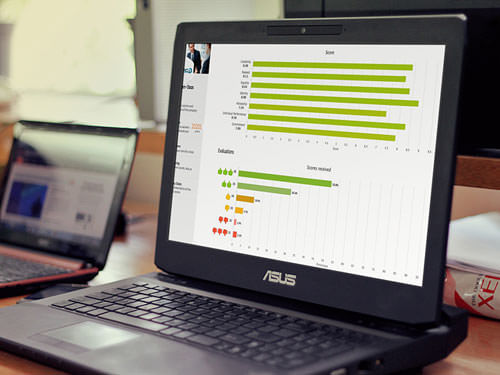 Working on improving employee engagement?
EPIC is an Employee Engagement software that gives you the tools and insights to create a workplace culture that encourages engagement, loyalty, and trust.
•    Some employees may not have time to spare for additional training sessions, and if this hinders some of those who hold the most potential, help them identify ways and means to get around this hurdle.
•    Cost is an inhibiting factor when it comes to education; even online courses are expensive when it comes to tuition and other costs. So if your organization is willing to sponsor the education of deserving employees for the greater good of the company, inform your team about it and encourage those with the potential to sign up.
•    Additional training and education may involve multi-tasking and taking on many responsibilities until they get through their degree or are done with their training; so impress upon them the fact that this is a necessary stepping stone that will help them get ahead in their careers.
•    Some employees may consider leaving for other positions that are more lucrative over a period of time; however, providing them with an opportunity to get ahead within your organization with some training and/or education allows you to retain experienced and skilled employees and reduce the cost of hiring and training new ones.
•    As a manager or someone in a supervisory position, you could feel threatened if you perceive that an employee could go higher than you through training and/or education. However, there are many ways to get to the top, so redirect your team to ways that don't clash with yours. This way, you avoid stress and unnecessary tension in the workplace.
Training and education work wonders for career development when done the right way and through the proper channels; so identify those that are right for your organization and get started right away.
The following two tabs change content below.
Latest posts by Abby Nelson (see all)