Here's a post from over a year ago that I've pulled out of the archives and dusted off for your review based on visitor requests for management tips!
I've worked with dozens of supervisors over the last several years and have found the five traits that follow to be consistent behaviors with those supervisors whom I considered to be the cream of the crop.
These are the leaders who consistently receive high praise and respect from their employees, even when they make decisions that their staff do not agree with.  Why are they so successful when it comes to managing employees?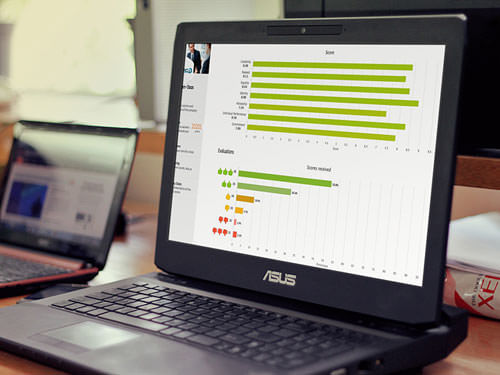 Working on improving employee engagement?
EPIC is an Employee Engagement software that gives you the tools and insights to create a workplace culture that encourages engagement, loyalty, and trust.
Check the following five traits of successful supervisors to see if you are already incorporating these best management practice tips:
1. Understands that Communication is Key.  Provides Ongoing Feedback
Successful supervisors regularly communicate with their employees by offering praise and appreciation freely for a job well done.  These supervisors also provide direct feedback and outline expectations to employees who aren't performing well or who need extra guidance and support.
2. Listens to Employee Concerns
Successful supervisors have an open door policy when it comes to their interactions with employees.  Yes, they are busy, but they make sure that their employees understand that their concerns are a priority.
3. Deals with Difficult Employee Issues Immediately
Great supervisors don't put off having difficult conversations when things go wrong, regardless of the issue.
4. Acts as a Mentor
Understands the importance of giving employees the opportunity to grow and take risks.  A strong leader is not afraid to provide access to career development opportunities.
5. Is Fair But Firm
The best supervisors always treat employees fairly and respectfully and never show favoritism to some employees over others.  These supervisors are not afraid to make difficult decisions even if their decision makes them unpopular.
If you recognize your management style in this list of five traits, congratulations!  If not, we all have areas for growth or improvement.  Use this as an opportunity to grow and develop as a manager.
The following two tabs change content below.
Get more tips on interviewing, hiring, managing and engaging your employees. Dianne Shaddock is the President of Easy Small Business HR, Employee Hiring and Managing Tips and the author of the eGuides, "How To Supervise:  What Your Boss Never Told You Before You Took the Job", A Step-By-Step Guide For New and Seasoned Managers and "How To Find and Hire the Best Employees".
Latest posts by Dianne Shaddock (see all)