Productivity and company image are two things that could suffer without limits
For all of the benefits that the internet and social media bring to our professional and personal lives, the increased access and visibility also bring a whole new set of problems, particularly for employers.
It's now commonplace for businesses to prohibit employee access to Web sites with certain types of content. These might include popular social networking Web sites, such as Facebook and Twitter.
Certainly, the employers who take such measures want to prevent reduced productivity. But, it can also prevent disgruntled employees from posting information about the business online.
Prevent bad publicity
In the past few years several public relations disasters have come to light—employees of a national fast food chain posting videos of themselves doing unsanitary and disgusting things to food that presumably sold to customers. It's hard to tell whether the video made an impact on sales, but employers do not want negative publicity. How do you stop this type of behavior? Implement employee policies that ban the personal use of the internet during work hours and block social networking sites. In addition, prohibit the use of any of the company's facilities or materials in videos that will appear on employees' personal sites.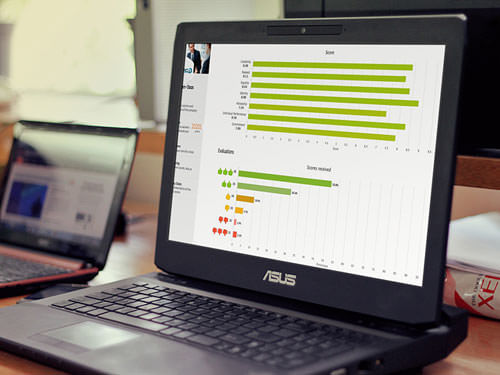 Working on improving employee engagement?
EPIC is an Employee Engagement software that gives you the tools and insights to create a workplace culture that encourages engagement, loyalty, and trust.
Rely on HR for proper policies
There is no way to control or monitor everything that employees may post on the internet, but the proper policies will help businesses minimize the possibility for bad publicity. Consult an experienced human resources professional to institute employee internet-use policies. Not only do you have to draw up adequate rules, but you'll also need an implementation strategy.
Don't attempt to do this on your own. If the language doesn't precisely address the situation, it creates a loophole that does not allow companies to remedy internet-use violations. That's why you need a human resources consultant.
Procedures that limit internet and social media use by employees at work helps everyone enjoy the good that internet accessibility brings, rather than the bad.
Human Capital Strategies provides personalized and caring Human Resources & payroll service outsourcing to small and medium sized businesses across the United States.  For more information check out their blog at HCSCanDo.com/blog. This article was originally published by Human Capital Strategies, Inc and reprinted with permission.
The following two tabs change content below.
Get more tips on interviewing, hiring, managing and engaging your employees. Dianne Shaddock is the President of Easy Small Business HR, Employee Hiring and Managing Tips and the author of the eGuides, "How To Supervise:  What Your Boss Never Told You Before You Took the Job", A Step-By-Step Guide For New and Seasoned Managers and "How To Find and Hire the Best Employees".
Latest posts by Dianne Shaddock (see all)