I've heard many horror stories from employees who have notified their supervisors that they are resigning from their jobs:
When I handed in my resignation letter, my boss stopped talking to me.
I thought he liked me, but when I told him I was resigning from my job, he made my life a hell on earth.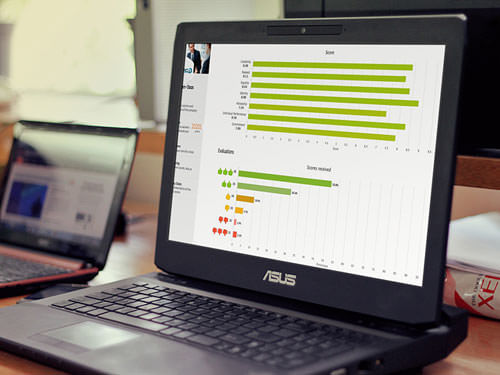 Working on improving employee engagement?
EPIC is an Employee Engagement software that gives you the tools and insights to create a workplace culture that encourages engagement, loyalty, and trust.
Everything seemed to be going well in my job but when I told him that I was leaving, he fired me.
Do any of these stories resonate with you?
Some managers have difficulty with accepting the fact that an employee chooses to leave. For some, an employee's decision to end their employment seems to represent some type of a hidden message or indictment on their effectiveness as a manager.
Employees leave for a variety of reasons. Sometimes it's for career advancement. Sometimes it's to make more money. Some employees leave their jobs to go back to school full time.
Sometimes, employees leave because they have issues with their supervisor, or the company.
That's why exit interviews can be an invaluable tool that can help you to understand why your employee decided to leave their job and, help you to assess what their experience was like while working with your company.
When meeting with your employee, be open and receptive to their feedback, whether you agree with what they are saying or not. Use your employee's exit to learn more about what has worked well in terms of their actual job and what things were detrimental to doing his or her best work. Learn about their perspective about the company; everything from their thoughts about company benefits to policies and procedures.
Remember that not everyone will feel comfortable answering your questions.  Get their permission to meet with you for an exit interview in advance, and let the employee know that their response is voluntary. Be sure that they are aware that the goal is to learn what you can do differently or better.
No matter what the reason is for your employee's resignation, it's incumbent upon you as a supervisor to separate your emotional response from the reality of the situation. Use an employee's resignation as an opportunity to learn what you can do to make any necessary changes that will only enhance the experience for all of your staff.
Free gift –  6 page report:  "Giving Your Employees What They Really Want"
The following two tabs change content below.
Get more tips on interviewing, hiring, managing and engaging your employees. Dianne Shaddock is the President of Easy Small Business HR, Employee Hiring and Managing Tips and the author of the eGuides, "How To Supervise:  What Your Boss Never Told You Before You Took the Job", A Step-By-Step Guide For New and Seasoned Managers and "How To Find and Hire the Best Employees".
Latest posts by Dianne Shaddock (see all)