The following are a list of documents that you should have on file for every new employee. The amount of time that businesses should keep these documents may vary from state to state.
Resume or Job application
Federal and State Tax Forms
Employment Eligibility Form, (I-9)
Resumes/Job Application
Having a resume or a job application on file is not a legal requirement, but a best business practice as it will be important to have a record of your employees' experience for the job that they were hired for.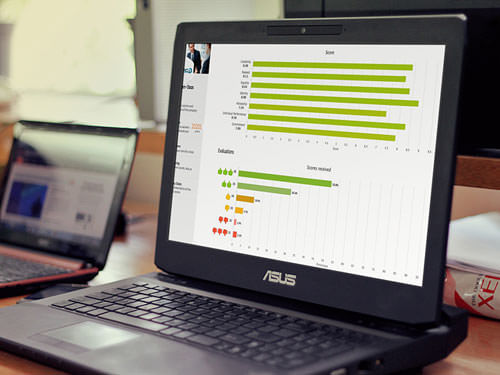 Working on improving employee engagement?
EPIC is an Employee Engagement software that gives you the tools and insights to create a workplace culture that encourages engagement, loyalty, and trust.
Federal and State Tax Forms
Employers are required to submit federal tax forms to the Internal Revenue Service for employees on the staff payroll.  State tax form requirements vary from state to state.  To learn more about federal tax form requirements go to IRS.gov.
A handy site to review and download federal tax forms is Forms.gov.
The Federation of Tax Administrators, (FTA) is a great resource if you are looking for downloadable state tax forms for your specific state.
Employment Eligibility Form, (I-9)
Employers are required to verify that al employees hired in the U.S. are eligible to work in this country.  The I-9 form meets this federal requirement by requiring employers to obtain verification of citizenship by asking new hires to provide specific documents like a U.S. passport.  Learn more about these requirements and download the I-9 form at Forms.gov .
Depending on your business, there may be additional forms that you may choose to create that are specific to your company which will enhance your record keeping and employee tracking goals:
Direct Deposit Forms
New Employee Orientation/On-boarding Checklist
Confidentiality or Conflict of Interest Agreement
Performance Review Form
Don't get overwhelmed by the idea that  having a variety of forms will make your business more of a bureaucracy by adding forms that you don't need.  Start with the basics and only add additional forms if it makes sense for your business.
The 10 best practices to wow your new hires. Free white paper
Stay abreast of the latest legal challenges and issues that employers face with Legal Alert For Supervisors. Request your free newsletter
The following two tabs change content below.
Get more tips on interviewing, hiring, managing and engaging your employees. Dianne Shaddock is the President of Easy Small Business HR, Employee Hiring and Managing Tips and the author of the eGuides, "How To Supervise:  What Your Boss Never Told You Before You Took the Job", A Step-By-Step Guide For New and Seasoned Managers and "How To Find and Hire the Best Employees".
Latest posts by Dianne Shaddock (see all)