In this uncertain economy, many small businesses are forced to lay off workers in order to save money.  Sometimes, laying off employees is the only alternative; especially for smaller businesses with slimmer profit margins.
Before taking such a critical step,  carefully analyze whether there are other possible alternatives that will allow you to maintain jobs or at least minimize the number of employees to let go.
1. Trim Down or Curtail Unnecessary Expenses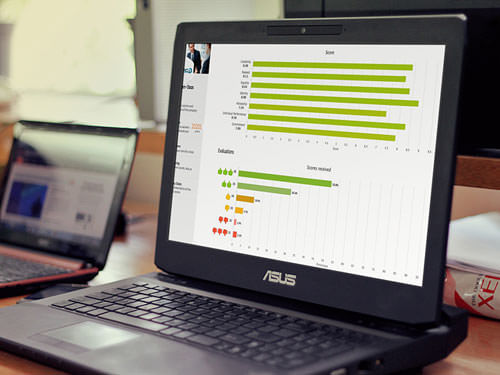 Working on improving employee engagement?
EPIC is an Employee Engagement software that gives you the tools and insights to create a workplace culture that encourages engagement, loyalty, and trust.
Identify the expenses and company "perks" that you and your staff can reasonably do without that will not impact your business.  Do you really need to buy a years' supply of paper and pens when it may be more cost effective to monitor your inventory and replenish only what is needed?
Eliminate or curtail the amount of catered meetings. Instead of offering a full catered breakfast, provide just beverages.  If your used to catered lunch meetings, switch to BBL, (Brown Bag Lunch) meetings instead.  Employees are almost always willing to forgo these "amenities" if it will prevent layoffs.
2. Consider a Reduced or Flexible Schedule For Employees
Analyze whether it is feasible for your small business to reduce the hours of some or all of your workers.  Consider the impact that the reduced hours could have on work productivity versus the potential cost savings as part of your analysis.
Other factors to consider when determining if a reduced or flexible schedule may be a consideration:
Can employees arrive later in the morning or leave earlier?
Are there times of the year that are less busy where it makes sense to close, or reduce hours of operation?
3. Telecommuting
Are there employees whose work can be performed at home?  Potential savings include the  cost of renting office space, as well as heating, air conditioning and electricity cost savings.
When considering telecommuting for employees, it's important to set very clear expectations about the work to be performed while at home. Let staff know that your expectation is that they will be accessible by both phone and email during normal business hours in order to respond to work related questions or issues.
These strategies are a small sampling of some of the things that businesses can do to save money and jobs.  Analyze what cost saving possibilities make the most sense for your business and your employees.
The following two tabs change content below.
Get more tips on interviewing, hiring, managing and engaging your employees. Dianne Shaddock is the President of Easy Small Business HR, Employee Hiring and Managing Tips and the author of the eGuides, "How To Supervise:  What Your Boss Never Told You Before You Took the Job", A Step-By-Step Guide For New and Seasoned Managers and "How To Find and Hire the Best Employees".
Latest posts by Dianne Shaddock (see all)