Let's face it, we are all exposed to stress.  How can we not be? Life exposes us to all types of bumps in the road, uncertainty, and curve balls which can wear us down and result in low energy, anger, anxiety, and sometimes, an inability to cope with life's daily grind.
It stands to reason that some of your employees are dealing with some level of stress which may be related to their job or personal issues. Regardless of the source, stress will have a major impact on not just your employee's well being, but on operations including productivity, team building and health insurance costs.  The reality is that it is difficult to leave stress at the company door.
Stress can manifest into:
Depression:  Depression is a mood disorder that can impair rational judgment while at work and cloud ones' decision making process
Fatigue:  A common condition when one is under stress
Conditions such as nervousness, restlessness and irritability
Stress can also manifest itself in other ways such as through chronic back and neck pain, headaches and gastrointestinal problems. When stress is not relieved between each stressful event, the tension and frustration begins to take a toll on the mental health as well.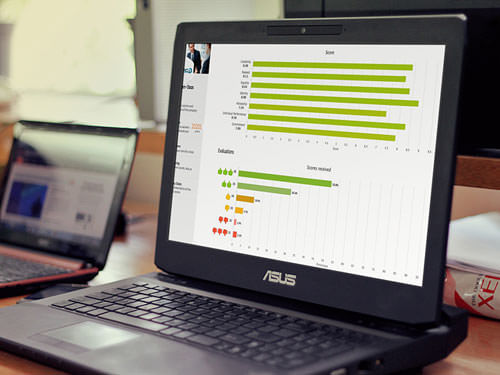 Working on improving employee engagement?
EPIC is an Employee Engagement software that gives you the tools and insights to create a workplace culture that encourages engagement, loyalty, and trust.
Left unchecked the affects on the body can be more complicated manifesting in increased blood pressure, chest pain, problems sleeping and unspecified aches and pains throughout the body.
Some tips to head off and treat stress in the workplace from SHRM include:
Encouraging staff to increase their physical activity
Create team building and/or other social activities
Support employees bringing pets to the office
Great tips that don't require a huge impact on the company budget.  What is key is recognizing that as an employer, your staff's stress levels impacts their overall well-being and their ability to be productive.  It is a win-win to help alleviate and support approaches that will help employees to improve their overall health, well being and productivity.
The following two tabs change content below.
Get more tips on interviewing, hiring, managing and engaging your employees. Dianne Shaddock is the President of Easy Small Business HR, Employee Hiring and Managing Tips and the author of the eGuides, "How To Supervise:  What Your Boss Never Told You Before You Took the Job", A Step-By-Step Guide For New and Seasoned Managers and "How To Find and Hire the Best Employees".
Latest posts by Dianne Shaddock (see all)