To use a popular cultural vernacular – "let's not get it twisted"! Money is and important incentive for employees, but it is not the holy grail of motivators for all or even most staff.  The key to motivating staff is putting your self in their shoes and coming up with realistic ways to show your appreciation.
A mind really is a terrible thing to waste

Your staff are not content with doing the same role day in and day out.  A need to expand our knowledge and skills is a natural part of the human experience. Support and nurture your staff's natural instincts to expand their knowledge by thinking of ways that you can build in opportunities for cross training, or working on special projects that push your employees outside of their comfort zone. Think about ways that you can foster either formal and informal mentorship opportunities by pairing your more experienced staff with those with less experience or exposure to career development.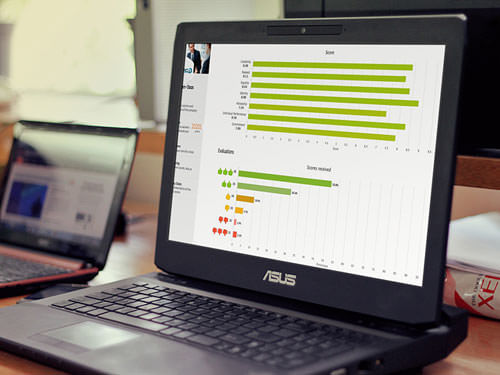 Working on improving employee engagement?
EPIC is an Employee Engagement software that gives you the tools and insights to create a workplace culture that encourages engagement, loyalty, and trust.
If you have in-house training resources available for staff, that is great but also consider utilizing low cost, high quality online training programs such as Udemy.com that give staff an opportunity for professional development without busting your budget including purchasing course in bulk to save you money.
All work and no play makes for a really long day

Treat your employees to a pizza lunch or splurge on a fruit and pastry platter, (and don't forget the coffee)!  Let staff leave a little early before a holiday, or give the okay for a casual Friday.  All simple yet effective ways that help to destress your staff and show appreciation.
Xièxie, Gracias, Asante, Tak, Merci, Thank you

No matter how you say it, simple words like thank you for your help or a job well done go along way.  The phrase is not used nearly enough in the workplace because of the unspoken expectation that employees are paid to do a job and their paycheck is thank you enough.
Never miss this simple opportunity to show your appreciation by recognizing your employees' efforts and contributions to the company. A thank you email, a brief mention at a staff meeting, or during a conversation is all that is required to show appreciation.
The following two tabs change content below.
Get more tips on interviewing, hiring, managing and engaging your employees. Dianne Shaddock is the President of Easy Small Business HR, Employee Hiring and Managing Tips and the author of the eGuides, "How To Supervise:  What Your Boss Never Told You Before You Took the Job", A Step-By-Step Guide For New and Seasoned Managers and "How To Find and Hire the Best Employees".
Latest posts by Dianne Shaddock (see all)