Many employers believe that the minimum wage is the lowest hourly rate that can be paid to a worker; however, the Fair Labor Standards Act (FLSA) also allows an employer to pay workers what is called a subminimum wage in certain circumstances.  This hourly rate is substantially lower than the federal minimum wage.
The purpose of allowing some workers to be paid at rates below the standard minimum wage is to make it easier for certain disadvantaged people to gain employment.  These prospective workers would normally find it very difficult to get a job.  Employers need special permission via a certificate from the Department of Labor's Wage and Hour Division for subminimum wage employment.
Workers who can legally be paid a subminimum fall into the following categories: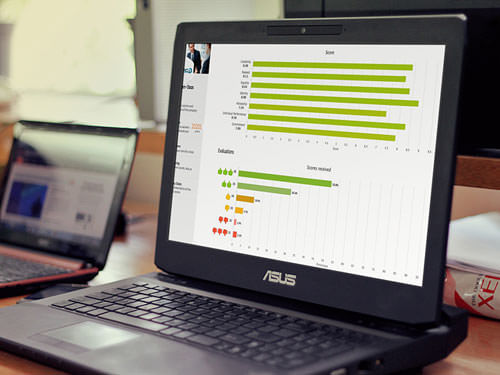 Working on improving employee engagement?
EPIC is an Employee Engagement software that gives you the tools and insights to create a workplace culture that encourages engagement, loyalty, and trust.
• Workers with a physical or mental disability that limits their productive or earning capacity. The disability can be as a result of age, illness, injury or another reason.
• Workers under age 20 can be paid a special minimum wage of $4.25 per hour during their first 90 consecutive calendar days of employment. At the end of the 90 day period or when the workers becomes 20 years of age, the full federal minimum wage must be paid.
• Vocation education students or other student-learners.
• Workers who receive tips, notably servers in restaurants.
• Full-time students seeking employment in retail or service establishments, in agriculture or in colleges or universities are also specified under this law.
It's very important that workers fall into one of these specific categories before the subminimum wage can be legally paid and that the necessary certificate has been obtained.  However, this program does give employers an incentive to employ those who would find it very difficult to find a job otherwise.
You can learn more about your responsibilities as an employer here.
The following two tabs change content below.
Get more tips on interviewing, hiring, managing and engaging your employees. Dianne Shaddock is the President of Easy Small Business HR, Employee Hiring and Managing Tips and the author of the eGuides, "How To Supervise:  What Your Boss Never Told You Before You Took the Job", A Step-By-Step Guide For New and Seasoned Managers and "How To Find and Hire the Best Employees".
Latest posts by Dianne Shaddock (see all)