As your company grows so does the need for expertise in the area of employee management and payroll.  It is during the growth stage that you may be giving more thought to hiring a human resource professional and payroll expert to help manage important details such as pay, benefits, policy and procedures, employee relations and the other myriad of processes that will not only help you to retain your employees but keep your business in compliance. But not everyone has the financial capacity or understands the process for hiring these types of professionals. An attractive option for smaller sized companies is a PEO or a professional employer organization; also referred to as employee leasing.
A professional employer organization operates similarly to a temporary employment organization although PEO employees usually have a much longer contract than a temporary worker has. There are many benefits with using a PEO company to staff the payroll, employee management and compliance needs of your small business.  No longer feel like dealing with the hassle of tax reporting and workers compensation? What about medical insurance staff payroll or employee relations issues?  Outsourcing not only allows you to expand your business arm with professionals that can help manage these day to day functions, it also frees up your time to concentrate on business growth.
Get Free PEO – Employee Leasing Quotes!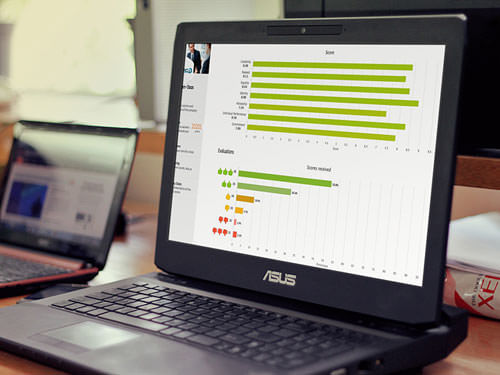 Working on improving employee engagement?
EPIC is an Employee Engagement software that gives you the tools and insights to create a workplace culture that encourages engagement, loyalty, and trust.
So what is your responsibility? As a PEO client, you are responsible for the day to day operations and will direct your leased employee just like any other employee. Any conflicts between your regular employees and the leased employees will need to be handled through arbitration with the PEO company in some cases. When selecting a PEO, you have a few options available so always look over the contract carefully to understand your role in the partnership versus theirs.
What to look for: Employee leasing can really supercharge your ability to run a state of the art business enterprise and save you money, but you want to be thoughtful when considering outsourcing services to a PEO.
Professional Employee Organizations that have been in the business a while will have more flexible pricing packages. Look for companies that can hire leasing staff from your local area if possible as you will likely want people who can either work onsite or travel to your job site as needed.
Meet with the PEO firm to work out any details.  Just as important –  interview candidates just as you would with a regular hire before agreeing to bring the professional into your organization.  You want to hire professionals who have been vetted by you and your staff for experience and cultural fit.  The goal is to build a long lasting partnership that produces positive outcomes for your business.  Always research the PEO company you are thinking of doing business with and go over all contracts with your lawyer.
Leasing HR and payroll professionals instead of directly hiring them will help you to attract and retain staff, manage employee issues, benefits and payroll and free up your time and resources to concentrate on building a successful business.
For helpful free information click here: Get Free PEO – Employee Leasing Quotes!
The following two tabs change content below.
Get more tips on interviewing, hiring, managing and engaging your employees. Dianne Shaddock is the President of Easy Small Business HR, Employee Hiring and Managing Tips and the author of the eGuides, "How To Supervise:  What Your Boss Never Told You Before You Took the Job", A Step-By-Step Guide For New and Seasoned Managers and "How To Find and Hire the Best Employees".
Latest posts by Dianne Shaddock (see all)