Two huge mistakes that can have major consequences for your business when it comes to paying your employees are:
1. Misclassifying your employees
2. Not paying eligible employees overtime pay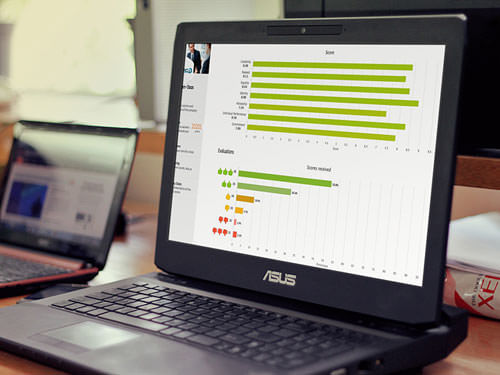 Working on improving employee engagement?
EPIC is an Employee Engagement software that gives you the tools and insights to create a workplace culture that encourages engagement, loyalty, and trust.
Employee compensation rules are often overlooked by employers. Make sure you do not do the same mistake because it could prove costly to your business. Learn about the rules now to avoid big problems later on.
An Honest Mistake: How Businesses Tend to Misclassify Employees
It is not uncommon for small businesses to hire "freelancers".  But labeling an employee as a freelancer does not mean that the law considers them to be freelancers or independent contractors. The onus is on the employer, not the employee to understand the law and to hire accordingly.  This means that it does not matter if your worker tells you that they are a freelancer. You are still responsible for understanding how to pay these types of hires regardless.
When you pay individuals who should be classified as employees as independent contractors, you are not required to withhold income tax or Social Security tax and herein lies one of the biggest problems with incorrect classification. Improperly classified workers could subject your company to the payment of back taxes as well as other penalties.
You can determine an employee's status using a 20-factor test. Note that a worker with a status that is not clear-cut is usually considered by the IRS as an employee. To be safe, always consider a worker as an employee if he is doing more than just a one-time task for your business.
Know the Rules Regarding Overtime Pay
Another frequent oversight made by business owners is assuming that if an employee is paid on a salary basis, he or she is not eligible for overtime pay.
What you need to keep in mind is that under federal and (most) states laws, any employee whether on an hourly or salary basis, is eligible for overtime pay if he or she falls into an overtime eligible category and has worked more than 40 hours a week. There have been updates to the overtime law as it relates to white collar workers.  You can learn more about your responsibilities regarding who is eligible for overtime as well as updates to the law on the Department of Labor webpage.
If you are unsure of how to classify or pay employees in compliance with the DOL standards, always speak to an HR expert or employment lawyer.  Or, if you are at the stage where it's time to hire HR and payroll experts for your business, you may want to consider exploring a professional employee organizations (PEO*) which gives you the opportunity to effectively "lease" experts in the area of HR and payroll in a way that adds flexibility and cost savings. You can get free information on whether this is a viable option for you through the form below.




The following two tabs change content below.
Get more tips on interviewing, hiring, managing and engaging your employees. Dianne Shaddock is the President of Easy Small Business HR, Employee Hiring and Managing Tips and the author of the eGuides, "How To Supervise:  What Your Boss Never Told You Before You Took the Job", A Step-By-Step Guide For New and Seasoned Managers and "How To Find and Hire the Best Employees".
Latest posts by Dianne Shaddock (see all)