Regardless of the size or type of business, or how well the business is run, the odds are that you will eventually be faced with some type of employee lawsuit.
According to Fisher and Phillips, LLC, for employers, the key to facing any type of employment litigation case is to have at the ready key employment documents that are clear, concise and in compliance with the current legal and social climate in order to present a strong defense of your company.
Fisher and Phillips sited the following key documents that tend to be at the center of employment related lawsuits: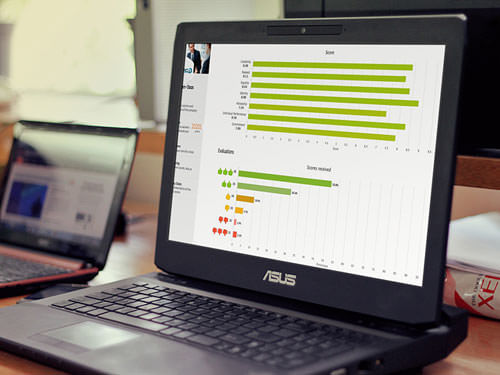 Working on improving employee engagement?
EPIC is an Employee Engagement software that gives you the tools and insights to create a workplace culture that encourages engagement, loyalty, and trust.
Applications for employment
Employee handbooks
Job descriptions
Performance evaluations
Disciplinary warnings
Responses to administrative claims
The six documents sited are not the only documents that you may be asked to present in an employment case, but these are the most commonly requested documents.
And since these documents may likely to be requested for review, it is important that first and foremost, that these documents exist for each and every employee within your organization.
Next, make sure that all of your documentation shows your company's commitment to being an equal-opportunity employer and that there is consistency in how the documents are used. There have been cases in which there were discrepancies within the employee document or, a lack of transparency related to whether all employees within an organization received the same employee documents. Inconsistencies like these may result in your organization losing an employment law case.
An example highlighted by the law firm Fisher and Phillips relates to performance evaluations. An employer that is in the process of corrective action with an employee who is showing "consistently unsatisfactory performance", but whose performance evaluations shows that the same employee over time has "exceed expectations", the integrity of your company's claims will be in question.
Make sure that when you complete documents of record that the statements made within the document are legible and make sense in terms of how the statements are interpreted. Many a case has been lost by perceived discrimination in employee record keeping that could have been rectified with more legible and understandable statements. There are record keeping laws and statutes on the books at the federal and state level with regards to record retention, so be sure all documents are retained for the required amounts of time.
Pending legal action is enough of a headache to deal with on its own and there is certainly a burden of proof required for both sides. However, if you stay organized and thorough with your documents from their creation to their retention, you will rarely, if ever, find yourself in a case where you have no defense.
To read additional information regarding this topic, or to sign up for the firms' "Legal Alerts" please visit; Fisher and Phillips, LLC.
The following two tabs change content below.
Get more tips on interviewing, hiring, managing and engaging your employees. Dianne Shaddock is the President of Easy Small Business HR, Employee Hiring and Managing Tips and the author of the eGuides, "How To Supervise:  What Your Boss Never Told You Before You Took the Job", A Step-By-Step Guide For New and Seasoned Managers and "How To Find and Hire the Best Employees".
Latest posts by Dianne Shaddock (see all)