One the most highly visible and hotly contested form of employee monitoring involves using GPS tracking devices on company and employee owned vehicles in situations where the employee's job requires that the employee drive to and from various locations. According to Michael Abcarian, a lawyer with the law firm Fisher and Phillips, LLP, employers should always have a legitimate business reason for employing monitoring devices in cars.
"Legitimate business reasons" why an employer may choose to utilize GPS tracking include an interest in confirming time worked, improving response time and efficiency of routes and helping to prevent theft and increase productivity.
Before choosing to implement any type of employee monitoring, be sure to explore any federal and specific state laws relating to employee privacy.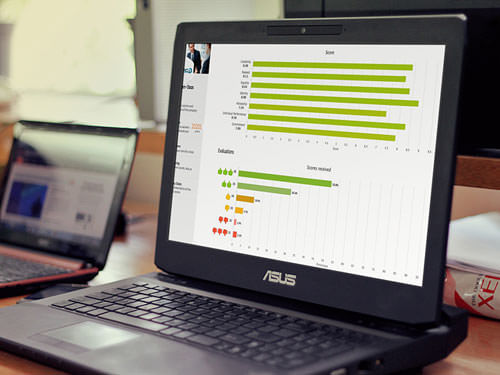 Working on improving employee engagement?
EPIC is an Employee Engagement software that gives you the tools and insights to create a workplace culture that encourages engagement, loyalty, and trust.
Other best practices include:
• Only monitor staff during working hours.
• Have clearly written and disseminated policies relating to your company's use of GPS tracking including why it is being used, when it will be used, and the employees' rights related to privacy.
• Check in with an employment lawyer or your HR representative before implementing any policy that will impact an employee's job based on unlawful actions that they may have taken after hours with company property.
Employee surveillance is often seen as a blatant invasion of confidentiality. However, if it is justified for the betterment of your business, is in line with federal and state laws and your policies are clearly spelled out for each and every employee, you are perfectly within your own rights as a business owner.
The following two tabs change content below.
Get more tips on interviewing, hiring, managing and engaging your employees. Dianne Shaddock is the President of Easy Small Business HR, Employee Hiring and Managing Tips and the author of the eGuides, "How To Supervise:  What Your Boss Never Told You Before You Took the Job", A Step-By-Step Guide For New and Seasoned Managers and "How To Find and Hire the Best Employees".
Latest posts by Dianne Shaddock (see all)