In order to be competitive, it is integral for employers to have staff with the appropriate level of expertise that will keep the company performing at its highest capacity.
This makes sense, but the piece of this equation that is often not planned for in advance is how to address unanticipated staffing changes that will have a negative impact on productivity.
How does the work of the business get done when an employee leaves the company for another opportunity? What happens when staff are out of the office because of an extended illness, vacation or any of the myriad of reasons that leave managers in the uncomfortable position of trying to figure out how to get the work done?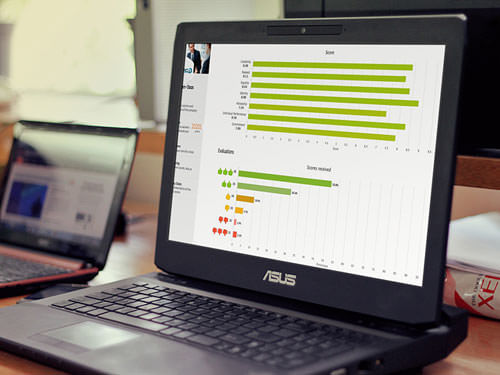 Working on improving employee engagement?
EPIC is an Employee Engagement software that gives you the tools and insights to create a workplace culture that encourages engagement, loyalty, and trust.
In cases where employees are leaving the organization, management is left to scramble to find a candidate to replace their exiting employee and the hunt to find a suitable external candidate begins. Oftentimes, the reason why the job search focuses on external candidates is because current employees have not been groomed to do anything more than the job that they are performing at the moment.
This cycle of losing internals and then focusing hiring efforts primarily on external candidates presents a few problems:
When an employee leaves, regardless of their role, the ramifications can be devastating; not just because it creates a productivity gap but because you are losing institutional knowledge which can take takes months and sometimes years to learn when you are new to an organization.
Your employees may be wondering, "What about me"? Bringing in new employees is certainly expected as there will be instances where your current staff won't have the experience necessary to fill the role. The difference though is in the amount of external hiring versus internal movement. If the lion's share of your hiring is based on bringing new people in instead of growing and retaining the staff that you have, it is a real missed opportunity to develop and promote staff.
The simple solution is strategic succession planning by cross–training staff.
We all know the benefits of cross-training: employees learn new skills which increases their level of engagement, productivity and aids in retention. Training staff gives organizations the opportunity to take advantage of the obvious and hidden talents and capabilities of its workforce.
Before you begin to cross-train, you need to have a plan. Ask yourself the following questions:
How will cross-training staff benefit your business and your employees?
Which employees are ready to be cross-trained?
How will you determine who will be cross-trained?
What are the positions within the organization should be targeted for a cross-training initiative?
How will you communicate the strategy to employees; especially those employees who for various reasons may not be the best fit for cross-training?
Will cross training be enough to prepare employees for vacancies within the organization?
As part of a succession planning strategy, cross-training is an important piece of the strategy, but it may be an incomplete strategy. You may need to incorporate external training, provide encouragement, and if possible support for select employees to go back to school for advanced degrees or certifications, and provide mentorship and coaching support.
What is important is to have some type of plan in place so that you are always prepared to address gaps in work flow. More importantly, your employees will appreciate your commitment to their continued professional growth and career development.
The following two tabs change content below.
Get more tips on interviewing, hiring, managing and engaging your employees. Dianne Shaddock is the President of Easy Small Business HR, Employee Hiring and Managing Tips and the author of the eGuides, "How To Supervise:  What Your Boss Never Told You Before You Took the Job", A Step-By-Step Guide For New and Seasoned Managers and "How To Find and Hire the Best Employees".
Latest posts by Dianne Shaddock (see all)