Many of us were affected in some way by the ice bucket fundraising challenge for a little known disease, ALS, also known as Lou Gehrig's disease. We either knew of someone who took the challenge, watched other people take the challenge on social media, or actively participated.
What started out as a simple fundraiser among friends exploded across the nation, and then globally via social media over the past summer. Not since the "We Are the World" African famine relief campaign has there been a fundraiser that seemed to unite people all over the world around a common cause. But unlike the "We Are the World" campaign which was strategically orchestrated by a group of famous entertainers, the ice bucket challenge was a simple personal fundraiser that went viral.
The challenge created an unexpected and much appreciated financial windfall for the ALS Association to continue to work towards a cure of a disease that few people were aware of before the summer. Looking at this fundraiser through an employee management lens, several parallels can be found that can be applied to the workplace.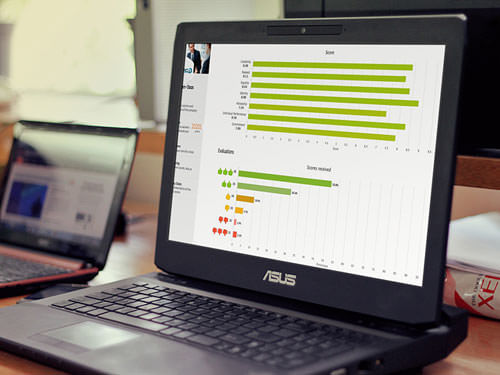 Working on improving employee engagement?
EPIC is an Employee Engagement software that gives you the tools and insights to create a workplace culture that encourages engagement, loyalty, and trust.
The ice bucket challenge was so successful because it:
Educated the masses about a disease that most people may have never knew existed.
Rallied strangers and friends alike around a common goal.
Highlighted the power of viral marketing through social media and word of mouth.
Demonstrated the power of thinking out of the box and doing things differently from the norm.
Capitalized on the need for inclusion – many did not want to be left out of the growing phenomenon.
Engaged individuals who may not customarily be engaged.
These "strategies" with a little imagination and a commitment to take the path less traveled, can be employed to educate and engage staff on a number of company initiatives.
The ice bucket challenge may be viewed as a gimmick by some, but it was hugely successful on so many levels; a success that all businesses can learn from.
What's your company's "ice bucket" challenge?
The following two tabs change content below.
Get more tips on interviewing, hiring, managing and engaging your employees. Dianne Shaddock is the President of Easy Small Business HR, Employee Hiring and Managing Tips and the author of the eGuides, "How To Supervise:  What Your Boss Never Told You Before You Took the Job", A Step-By-Step Guide For New and Seasoned Managers and "How To Find and Hire the Best Employees".
Latest posts by Dianne Shaddock (see all)