New statistics released by the Equal Employment Opportunity Commission (EEOC) present a somewhat mixed outlook for employers on the harassment front.
On the positive side, the total number of harassment charges filed against employers remained relatively steady over the last three years while the number of determinations against companies actually fell during the same period. At the same time however, the amount of money companies spent settling employee harassment cases or compensating victims rose sharply from just over $82 million in 2012 to some $97.3 million in 2013, according to the EEOC.
The numbers reflect the continuing challenges many companies face in mitigating their exposure to harassment claims. According to Employer & Labor Insider, a blog maintained by employment law firm Constangy, Brooks & Smith, employers often make some pretty fundamental mistakes when it comes to harassment issues.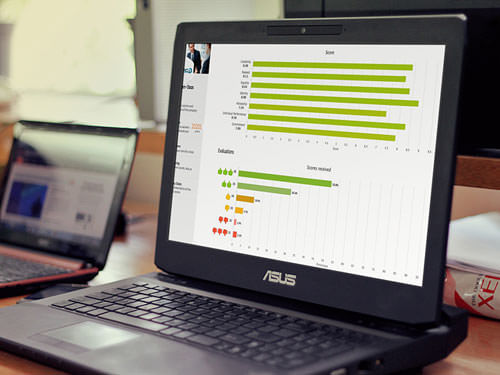 Working on improving employee engagement?
EPIC is an Employee Engagement software that gives you the tools and insights to create a workplace culture that encourages engagement, loyalty, and trust.
For instance, one common mistake many enterprises make is to have harassment policies that cover only sexual harassment issues while ignoring other equally explosive issues such as race, age, religion, disability and national origin.
Many companies also make the mistake of having harassment policies that require the complainant to report abuse through a process where the harasser is actually in the chain of command and in a position to view the complaint.
Then there are those employers who make the mistake of couching their harassment policies in so much legal jargon that employees just don't get it, the blog noted. Companies that want to communicate an effective and enforceable harassment policy to their employees need to be able to do so in a simple and easy to comprehend manner which means not using confusing legal jargon.
Employers make several other mistakes that open them up to harassment claims:
Lack of training programs for educating employees on behavior that might be construed as discriminatory or harassing within the context of labor law.
Failure to implement a process for quickly notifying human resources or their legal department about a harassment complaint.
Neglecting to separate the accuser and the accused after a complaint has been made or following up with the accuser to ensure that there are no fresh grievances.
To stay ahead of the curve, make sure that you are are up to date on the latest workplace trends and that your policies are constantly updated to reflect any changes.
You will also want to be proactive about educating your employees on harassment issues and clearly articulating standards for acceptable behavior in the workplace.
The following two tabs change content below.
Get more tips on interviewing, hiring, managing and engaging your employees. Dianne Shaddock is the President of Easy Small Business HR, Employee Hiring and Managing Tips and the author of the eGuides, "How To Supervise:  What Your Boss Never Told You Before You Took the Job", A Step-By-Step Guide For New and Seasoned Managers and "How To Find and Hire the Best Employees".
Latest posts by Dianne Shaddock (see all)