Your employees are exhausted.
The Virgin Pulse Institute in conjunction with vielife conducted a research study on the impact that lack of sleep has on employee productivity.
Key findings: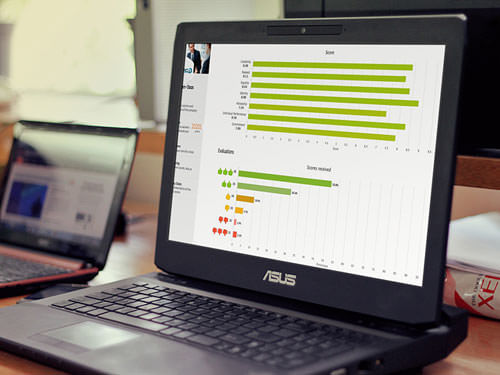 Working on improving employee engagement?
EPIC is an Employee Engagement software that gives you the tools and insights to create a workplace culture that encourages engagement, loyalty, and trust.
76% of employees expressed feeling tired most days of the week
30% noted that they were dissatisfied with the quality and quantity of their sleep
15% admitted to taking a cat nap at the office at least once a week
The type of job that an employee has including the amount of hours worked and the shift that they work plays a critical role in contributing to an employee's overall exhaustion level.
Environmental factors also strongly impacted sleep:
85.2% reported that the temperature of the room interfered with rest
71.9% sited that their partner affected their ability to get a good night's sleep
68.6% sited noise as a factor

52.8% reported bright lights as a sleep deterrent
40%  shared that their mattress prevented them from having a good night's sleep
35.9% indicated that having young children played a role in their sleep deprivation
10.2%  sited a medical condition as a factor
Environmental factors aside, employees in the survey also shared that there were "worries" or "concerns" as well as "lifestyle" and "thinking habits' that made it difficult to sleep.
Whatever the reason for the lack of sleep, studies show that not getting an adequate amount of rest absolutely affects your overall health and contributes to chronic health issues such as diabetes, cardiovascular disease, and obesity.
The impact on the workplace is clear: Employees who are not getting enough sleep suffer from impaired memory and decision making skills, diminished reaction time and a increase in job related accidents. It has been gauged that nearly 24% of job related accidents are the result of sleep deprivation.
What Employers Can Do
The study acknowledged that there is a need for employers to ask employees to work "off" shifts, travel, or work overtime but it is recommended that employers provide educational programs and employee friendly policies to support their employees' ability to manage sleep and exhaustion.
Recommendations include providing access to behavioral programs, initiatives and other resources that help employees understand how to deal with sleep and exhaustion issues through time management, exercise, and nutrition.
Study details:  Asleep on the Job: The Causes and Consequences of Employees' Disrupted Sleep and How Employers Can Help
The following two tabs change content below.
Get more tips on interviewing, hiring, managing and engaging your employees. Dianne Shaddock is the President of Easy Small Business HR, Employee Hiring and Managing Tips and the author of the eGuides, "How To Supervise:  What Your Boss Never Told You Before You Took the Job", A Step-By-Step Guide For New and Seasoned Managers and "How To Find and Hire the Best Employees".
Latest posts by Dianne Shaddock (see all)