Employers take note: Inappropriate comments can cost you.
The Case
A former New York volunteer firefighter recently won a $60K sexual harassment settlement against the Elmore Fire Department in Long Island New York. The fire department was also fined $25K.
Beatriz Lozada, a young single mom alleges that she was repeatedly harassed because she had a curvaceous rear.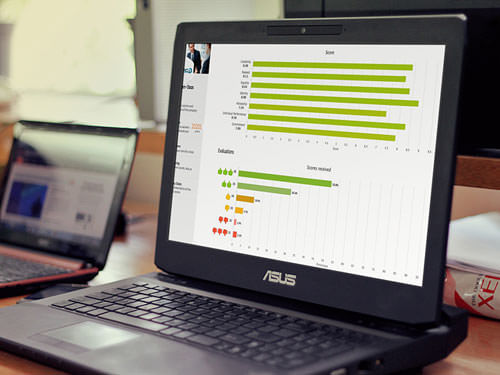 Working on improving employee engagement?
EPIC is an Employee Engagement software that gives you the tools and insights to create a workplace culture that encourages engagement, loyalty, and trust.
Allegedly, colleagues, including the male lieutenant at the fire station where she worked from 2006 – 2007, often made references to her posterior using language such as "bandonkadonk",  slang for a voluptuous posterior. Others in the firehouse also joined in with taunts and inappropriate text messages. The harassment progressed to inappropriate touching allegedly on the part of the lieutenant.
The victim felt "powerless and hurt" and eventually left the service to volunteer with the EMS.
What Employers Should Do?
Unfortunately, these types of sexual harassment complaints and court judgments are not uncommon. But you can take steps to mitigate potential issues:
1. Have a clearly written and communicated zero tolerance sexual harassment policy; emphasis on communicated. It will not be helpful to you in the event that your company is challenged to state that you have a policy if no one knows about it. Be sure to share the policy with all staff both verbally and in writing via your website or through email.
2. Be sure that employees understand whom to turn to if they are feeling victimized so that they can report their concerns in an unbiased, supportive, and welcoming environment.
3. Your policies should have a general definition of what constitutes sexual harassment. Many people are under the mistaken assumption that anything less than a vulgar remark or inappropriate touching does not constitute sexual harassment.  This is not the case. There is also an assumption that men are not sexually harassed which is another fallacy.  Click here to learn more about what types of actions  and behaviors can be perceived as sexual harassment.
4. Be sure that management is aware of their responsibility to address any issues of sexual harassment.
5. Ensure that the employee who is registering the complaint is not made to feel uncomfortable for sharing his or her concerns. Any form of retaliation or perceived retaliation must be addressed immediately.
6. Don't assume that the accused is automatically guilty. Speak to the employee(s) in question and have a conversation with other employees who may have witnessed any issues that were voiced by the person submitting the complaint.
7. Be sure to consult with an HR professional or employment lawyer before making a decision to be sure that all you have not missed anything.
The following two tabs change content below.
Get more tips on interviewing, hiring, managing and engaging your employees. Dianne Shaddock is the President of Easy Small Business HR, Employee Hiring and Managing Tips and the author of the eGuides, "How To Supervise:  What Your Boss Never Told You Before You Took the Job", A Step-By-Step Guide For New and Seasoned Managers and "How To Find and Hire the Best Employees".
Latest posts by Dianne Shaddock (see all)