Some may argue that delegating and influencing employees that do not have a direct reporting line to you is much more difficult than managing direct reports.
I would tend to agree.
Let's start with the obvious. Employees who aren't dependent on you for their performance evaluation may not feel an urgent need to respond to your requests.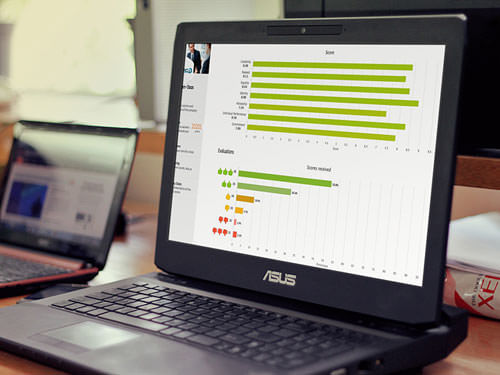 Working on improving employee engagement?
EPIC is an Employee Engagement software that gives you the tools and insights to create a workplace culture that encourages engagement, loyalty, and trust.
Your work is not a priority for them in the scheme of things.  Employees that you need to help you to get your job done have other projects to work on and a direct supervisor to answer to. That often means that your request for help goes to the bottom of the priority list.
Some employees may miss the connection between the work that they perform and the overall mission of the organization. This is not a surprise when staff are used to working in silos depending on the company structure and culture.  They don't always see the connection between your requests for help in the context of the overarching goals of the larger division or the company as a whole.
Whatever the reasons, you will need to overcome the disconnect between your colleagues' perceptions and accomplishing the goals that leadership is holding you accountable for.
Tips for Mastering Persuasion Management
1. Work on developing relationships. Don't wait until you need something from a staff member to interact with your colleagues, regardless of their role in your organization.
Relationship building doesn't have to be complicated. It starts with something as simple as treating others with common courtesy and respect; whether you know the person or not and regardless of whether the person can ever be helpful to you.
Just saying 'hello' when you pass another staff member in the hallway is a good start. It's sad but not uncommon to see employees pass each other in the hallway, ride the same shuttle bus day after day, or sit next to each other at meetings and not even acknowledge that person's presence until they need something from them. All of a sudden, the person who could not be bothered before is extremely friendly and a request for assistance soon follows.
2. Don't pull rank. Approach requests for assistance as a collaboration between two partners. Nix making requests that are thinly veiled commands if you want to get what you need as quickly as possible.
3. Extend a helping hand. Communicate your interest in reciprocating by extending an open invitation to employees to ask you for assistance if needed in the future. Stand by your word.
4. Explain the big picture. I shared earlier that staff don't always see the big picture, but that doesn't mean that they are incapable of understanding what the overarching objectives are. What it usually means is that no one has taken the time to explain how the work that they will provide will fit into the big picture.
When asking for help, always highlight the reason that you will need their help and the impact that the information or assistance that they will provide benefits the project or company. This is not a power struggle so it's not about explaining yourself to anyone, but all about helping others to understand the importance of their role in conjunction with your request for assistance.
5. Give credit where credit is due. Publicly thank employees who assist you. Send a note to their supervisor or mention how helpful they have been at a staff meeting.
6. Don't wait until the last minute to ask for help. There are times when you won't know what you need until you get closer to a deadline. But don't be that person that has weeks to finish a project but waits until a few days before the due date and then  applies pressure on others to help make their looming deadline.  Plan ahead and organize when you will need information and from whom.
Whenever reasonably possible, give the person that you are requesting information from a few weeks to get you what you need so that they are not feeling unduly rushed.
When you are constantly putting pressure on others to help you to meet your deadlines, people will start to disengage which makes it that much more difficult to get the help that you'll need to accomplish your goals.
7. Don't forget to say thank you! Enough said.
Most people want to help you, despite how busy they are. How you ask for assistance makes all the difference.
The following two tabs change content below.
Get more tips on interviewing, hiring, managing and engaging your employees. Dianne Shaddock is the President of Easy Small Business HR, Employee Hiring and Managing Tips and the author of the eGuides, "How To Supervise:  What Your Boss Never Told You Before You Took the Job", A Step-By-Step Guide For New and Seasoned Managers and "How To Find and Hire the Best Employees".
Latest posts by Dianne Shaddock (see all)