I recently came across a fascinating national survey conducted by Dr. Gary Namie of the Workplace Bullying Institute which highlights a number of issues related to bullying at work.
The report breaks down the issue of workplace bullying by gender, race, position within the organization, and bullying awareness: the level of which employees are either aware of bullying or have personally witnessed bullying.
We all know that bullying is not just child's play; confined to schoolyards and after school activities. Unfortunately, children who are bullies often grow into adulthood where they continue to perpetuate the behavior in the workplace and in their personal lives.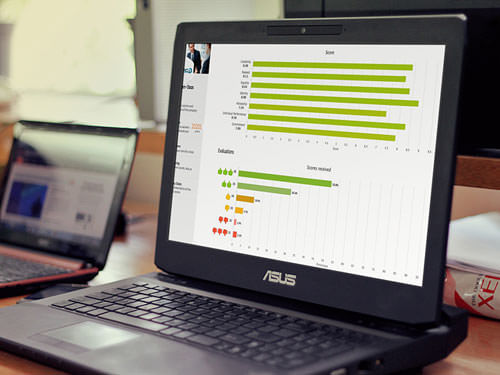 Working on improving employee engagement?
EPIC is an Employee Engagement software that gives you the tools and insights to create a workplace culture that encourages engagement, loyalty, and trust.
The Institute defines bullying as "repeated mistreatment and a form of abusive conduct." So just how rampant is workplace bullying?
Here are some sobering statistics from the 2014 report:
27% of Americans have been on the receiving end of bullying at work.
7% of Americans reported that they are currently experiencing bullying.
20% report that at some point in their career, they were the victims of bullying.
When it comes to employee awareness of whether bullying is actually occurring on the job:

28% of Americans are unaware of whether bullying has actually occurred in their workplaces.
23% are aware of bullying.
21% have witnessed bullying at work.
Broken down by gender:
77% of employees who are bullied at work are bullied by someone of the same gender.
When broken down by gender, the lion share of bullying is perpetrated by men, (69%).
57% of male bullies targeted females as their victims.
Women on women bullying is much more prevalent since 68% of women who bully choose to bully other women.
Bullying statistics by race:
A snapshot of responses by race show non-whites reported a higher rate of bullying overall:
Hispanics: 57%
African Americans: 54%
Asians: 53%
Whites: 44%
National Average: 48%
Hierarchical bullying:
Employers take note that based on survey responses, a whopping 56% of bullies are bosses or someone in a top ranking position within the organization.
33% of bullying was found to be perpetrated by peers
11% of bullying was perpetrated by subordinates.
This is just a glimpse of the information obtained in this outstanding report. The survey is a must read for those who want to gain an understanding of bullying statistics and the impact on the victims and the workplace: 2014 WBI Workplace Bullying Survey
The following two tabs change content below.
Get more tips on interviewing, hiring, managing and engaging your employees. Dianne Shaddock is the President of Easy Small Business HR, Employee Hiring and Managing Tips and the author of the eGuides, "How To Supervise:  What Your Boss Never Told You Before You Took the Job", A Step-By-Step Guide For New and Seasoned Managers and "How To Find and Hire the Best Employees".
Latest posts by Dianne Shaddock (see all)