What do you do when your employee comes to you requesting a change in hours because a sleep condition makes it difficult for them to get up early?
Or when an employee needs to take time off during business hours for medical appointments on a continuous basis?
How do you handle situations where your employee is requesting changes in their job description because they are no longer able to perform their job?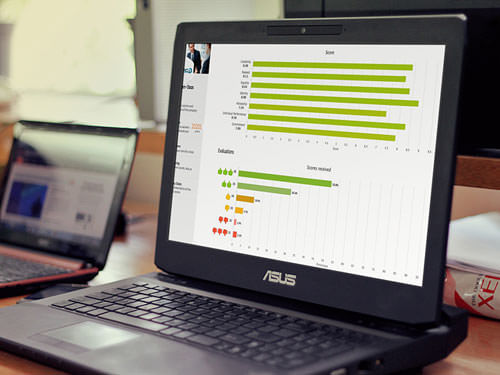 Working on improving employee engagement?
EPIC is an Employee Engagement software that gives you the tools and insights to create a workplace culture that encourages engagement, loyalty, and trust.
Just how do you know if an accommodation is reasonable?
Let's start with the meaning of reasonable accommodations and then back into what is considered reasonable – or not.
According to the U.S. Equal Employment Opportunity Commission,
"An accommodation is any change in the work environment or in the way things are customarily done that enables an individual with a disability to enjoy equal employment opportunities."
Examples of reasonable accommodations:
Adjusting an employees' schedule to accommodate restrictions related to their illness
Allowing an employee to go to regularly scheduled doctor or medical specialist appointments
Ensuring that there are no impediments to an employees' ability to physically access office buildings or work spaces
Restructuring an employee's role so that they can focus on just the key functions of the job. (Removing any nonessential functions)
Providing an interpreter for an employee who is deaf or hard of hearing
Ensuring that there are materials coded in Braille for the sight impaired
Examples of unreasonable accommodations
Knowing what is reasonable when responding to employee requests is not so black and white.
Employers should always look at reasonable accommodation needs on a case-by-case basis because what is satisfactory for one employer may not be reasonable for another. This basically means that almost everything on the previous list of 'reasonable accommodations' may not be doable for some employers.
With that said, here is a short list of possible requests that may be considered unreasonable depending on the impact of the request on the business and/or other staff members:
Adjusting an employees' schedule to accommodate restrictions related to their illness: If adjusting an employees' schedule means that the business is legitimately not able to function or it creates a disparate impact on your staff, this may not fall under the intent of a reasonable accommodation.
The accommodation request will place an undue hardship on the employer because of cost. Some businesses may not be able to pay for a part time or full time interpreter onsite to accommodate the needs of someone who uses sign language. The fact that an accommodation may be a financial burden does not mean that you are off the hook though. Organizations will need to substantiate financial hardship.
Requests that will significantly change the major functions of the job:  It may be reasonable to remove minor, nonessential job duties but if there is a request to change the job significantly to the point that it is essentially not the same job, this may not be considered reasonable; especially if the employee's original job duties are vital to the business.
The ADA regulating body does recognize that there may be requests that constitute an undue hardship for the employer, but employees do have the right to file a complaint with the EEOC if an accommodation is denied.  It is vital to carefully assess and document any hardship that would reasonably interfere with your ability to accommodate a request.
Employers are required to make reasonable attempts to accommodate whenever possible, but not when it causes undue hardship. Look at these requests on a case-by-case basis, be sure to do your due diligence before making any decisions and consult with your HR professional or employment lawyer to be sure that you are following the intent of the ADA.
The following two tabs change content below.
Get more tips on interviewing, hiring, managing and engaging your employees. Dianne Shaddock is the President of Easy Small Business HR, Employee Hiring and Managing Tips and the author of the eGuides, "How To Supervise:  What Your Boss Never Told You Before You Took the Job", A Step-By-Step Guide For New and Seasoned Managers and "How To Find and Hire the Best Employees".
Latest posts by Dianne Shaddock (see all)