Are you an employer who is interested in dipping into the telecommuting pool by approving telecommuting or telework for your employees? Ever wonder if there is any real value to allowing your employees to telecommute? Maybe you are just interested in the latest trends?
If any of the above applies, you'll want to take a look at the latest telecommuting and telework statistics* courtesy of the consulting and research firm, Global Workplace Analytics.
The words telecommuting and telework are often used interchangeably, but there is a clear difference between these non-traditional work schedules.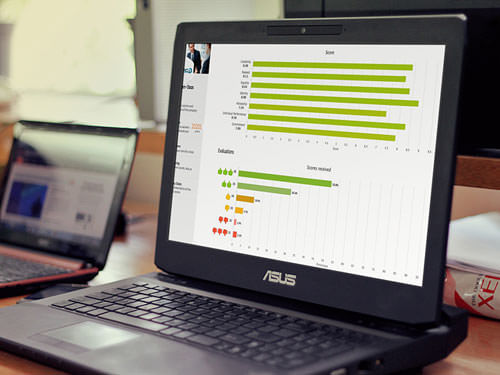 Working on improving employee engagement?
EPIC is an Employee Engagement software that gives you the tools and insights to create a workplace culture that encourages engagement, loyalty, and trust.
Teleworkers are employees who regularly travel from home to locations other than a regular office to perform work such as a satellite office, or various work sites.
Telecommuters are employees who work from home and who do not have to commute to the main office or various work sites/satellite offices.
Telecommuting Statistics – (Not including the self employed)
3.8%: The increase in the numbers of U.S. employees who are telecommuting. It is important to note that during the period of time that the data was gathered for this particular subset, (2011- 2012), the total workforce declined by 1.3%.
79.7%: The research found that there has been nearly an 80% increase in the number of days per week that employees participated in telework with the most notable expansion occurring between 2005 – 2012.
Profile of a Telecommuter
The average age of telecommuters is 49, earning an average salary of $58,000.
Non-exempt employees are the least likely group to telecommute/telework while exempt staff, (management and professional employees) are the larger percentage of telecommuters.
Larger companies have more telecommuters than smaller businesses.
Advantages of Telecommuting for Employers
For employers who have jobs that may be well suited for telecommuting, there is a huge potential savings for employers if these employees actually telecommuted for just part of their work week:
$700 billion a year could be saved by employers who allow telecommuting with a typical savings averaging $11,000 per employee.
Telecommuting employees could save between $2000 – $7,000 per year
Get drill down details on the latest trends and statistics in telecommuting including information by employment class, (profit, non-profit and government workers) and data on the self employed here.
*Updated September 2013. Data based on responses from American Community Survey data.
The following two tabs change content below.
Get more tips on interviewing, hiring, managing and engaging your employees. Dianne Shaddock is the President of Easy Small Business HR, Employee Hiring and Managing Tips and the author of the eGuides, "How To Supervise:  What Your Boss Never Told You Before You Took the Job", A Step-By-Step Guide For New and Seasoned Managers and "How To Find and Hire the Best Employees".
Latest posts by Dianne Shaddock (see all)