Psychological disorders are a very real health dilemma in the workplace; and issues like depression are much more prevalent than you may think.
It can be easier for an employee to share that they have a serious physical illness with their employer than it is to disclose that they may have a mental health issue. When an employee requires time off to treat anything from a broken leg to cancer, they are often positively supported during the FMLA recovery period until they are able to transition back to work.
Employees that require treatment for psychological issues are often afraid to put a label on the illness for fear that they will be treated differently. Their family medical leaves are sometimes shrouded in secrecy and coworkers are left to wonder what is wrong with their colleague. Employers are unsure of how to balance the employees' need for privacy with getting just enough information to help with staffing coverage and their respectful re-entry into the office.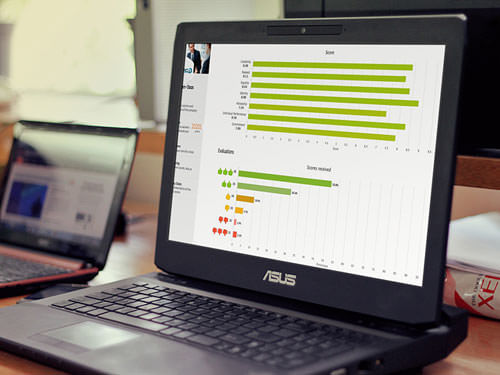 Working on improving employee engagement?
EPIC is an Employee Engagement software that gives you the tools and insights to create a workplace culture that encourages engagement, loyalty, and trust.
All Business Experts offers the following tips on how to handle the reentry of an employee who has been struggling with a mental health issue back to work:
From: Getting Employees Back to Work After a Mental Health Setback
Have the employee have their doctor review their work duties/ job description and recommend any limitations or temporary changes.
Discuss the plan with the employee. Bear in mind this is about good people management and communication around work items, and what they feel they can do rather than a discussion about their personal health issues.
Discuss how you can be flexible with their work.
Discuss what roles the employee plays in their own success, and let them know that you are available for them to talk about adjustments as needed.
Supervisors should be aware of Americans with Disabilities Act (ADA) regulations for accommodations.
Supervisors should be monitoring for any backlash by anyone else in the work group and manage any negativity.
Have planned follow-ups with the employee to measure the success of the process.
Stay mindful of healthcare privacy. Yes, it is the law, but even among those who like to share their own information, don't share any physical or mental illness issues and encourage privacy as a matter of respect.
The following two tabs change content below.
Get more tips on interviewing, hiring, managing and engaging your employees. Dianne Shaddock is the President of Easy Small Business HR, Employee Hiring and Managing Tips and the author of the eGuides, "How To Supervise:  What Your Boss Never Told You Before You Took the Job", A Step-By-Step Guide For New and Seasoned Managers and "How To Find and Hire the Best Employees".
Latest posts by Dianne Shaddock (see all)