Your business is growing which means change is in the air.
New employees need to be hired. Your approach towards interacting and meeting your customers' needs may shift. Your staff may need to adjust their hours and work more strategically to meet both the business and customer needs and to ensure profits. The organizational culture may start to shift.
Your employees may not understand their role in the impending changes while others may be apprehensive of changes to the company culture as they know it. As a small business owner, you will need to think of not only how to implement changes to the way that you conduct business, but assess and be proactive about how to guide your employees through change in order to move your business to the next level.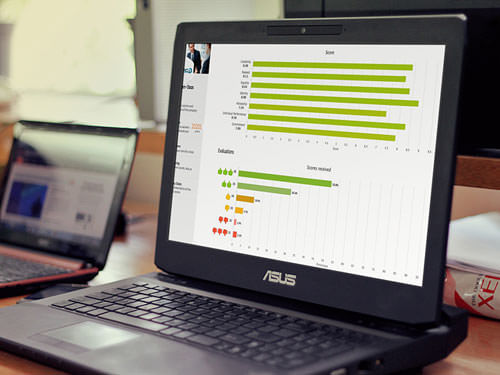 Working on improving employee engagement?
EPIC is an Employee Engagement software that gives you the tools and insights to create a workplace culture that encourages engagement, loyalty, and trust.
Things that you should keep in mind so that you can lead organizational change successfully:
1. Make sure that your staff view you as being in support of and leading the charge by playing an active role in the change implementation process. Delegate responsibility as appropriate but remain visible and accessible so that your employees understand the necessity and importance of any changes that affect the way that they are used to performing their work and the way that you may do business.
2. Be transparent. Your employees should know the reasons why the business is in the mist of change and how it will impact them. Not keeping your employees abreast of what is happening, especially during the most crucial phases of implementation is equivalent to leaving your employees in limbo. When employees are not part of the information news feed, it gives fodder to gossip which feeds the rumor mill. Employees will make their own assumptions about the reason for the business shift. Most of the time, these assumptions will have negative undertones and will be completely opposite of your actual goals and objectives.
3. Give your staff an opportunity to share their ideas or suggestions for solutions related to the changes that affect them.
4. Plan ahead. Assess whether additional training will be required based on any changes that will affect staff and then be sure that your employees are re-trained so that they are competent and comfortable with company changes that impact them.
Change is never easy and it must be managed intentionally. Communicate, be transparent and provide support systems like additional training to lead your employees through business change with the least amount of hiccups.
The following two tabs change content below.
Get more tips on interviewing, hiring, managing and engaging your employees. Dianne Shaddock is the President of Easy Small Business HR, Employee Hiring and Managing Tips and the author of the eGuides, "How To Supervise:  What Your Boss Never Told You Before You Took the Job", A Step-By-Step Guide For New and Seasoned Managers and "How To Find and Hire the Best Employees".
Latest posts by Dianne Shaddock (see all)