The good news: In 2013, healthcare premiums only increased by 3.3%. compared to increases of 4.9 percent in 2012 and 8.5 percent in 2011, according to global consulting, and healthcare solutions firm Aon Hewitt. The bad news is that for employees, the average costs of employee contributions towards premiums are continuing an upward trend.
It is a tough balancing act for employers faced with maintaining a high level of plan benefits while having to make plan changes that require employees to pay more for out of pocket expenses.
More news – there are significant trends to watch in 2014 according to Small Business Trends author Tom Giddens: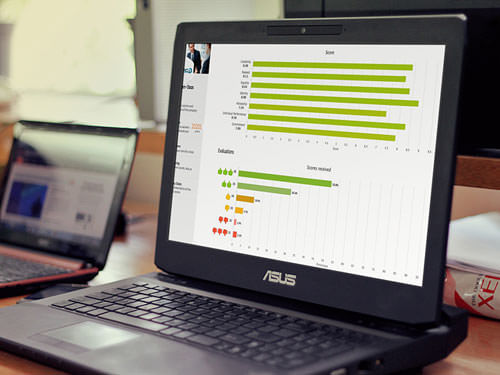 Working on improving employee engagement?
EPIC is an Employee Engagement software that gives you the tools and insights to create a workplace culture that encourages engagement, loyalty, and trust.
1. Increased Focus on Accountability to Control Health Care Costs
With health care costs continuing to soar and no end in sight, consumer and provider accountability are gaining attention as potential solutions to controlling rising health care costs. Although the road ahead is long, companies are already taking steps toward solutions. The continued development of accountability strategies could mean more predictable and controlled costs for employers and employees may truly begin to see lower or no-cost health care services. The onus is on both parties to see through these aspirations.
On the consumer side, three of four (79 percent) employees would be willing to change their lifestyle habits if their employer rewarded them with lower premiums. An example of this type of program would be employees who do not use tobacco having lower insurance rates than their smoking counterparts.
When it comes to provider accountability, hospitals and insurers are working together to move their pricing models to value-based outcomes and companies are beginning to make strides with bundled pricing to keep costs under control.
The following two tabs change content below.
Get more tips on interviewing, hiring, managing and engaging your employees. Dianne Shaddock is the President of Easy Small Business HR, Employee Hiring and Managing Tips and the author of the eGuides, "How To Supervise:  What Your Boss Never Told You Before You Took the Job", A Step-By-Step Guide For New and Seasoned Managers and "How To Find and Hire the Best Employees".
Latest posts by Dianne Shaddock (see all)