A federal court dismissed a claim of racial discrimination filed by the Equal Employment Opportunity Commission (EEOC) on behalf of a job candidate who was not hired by a company because of her dreadlocks.
The candidate was offered a job by Catastrophe Management Solutions (CMS) on the condition that she cut her dreadlocks. The candidate refused and the offer was revoked. The company hired another candidate.
The candidate filed an EEOC claim and the agency promptly filed a racial bias claim on her behalf stating that the company's policy of banning dreadlocks in the workplace is tantamount to discrimination against African-American workers and job seekers.
The policy of CMS states that: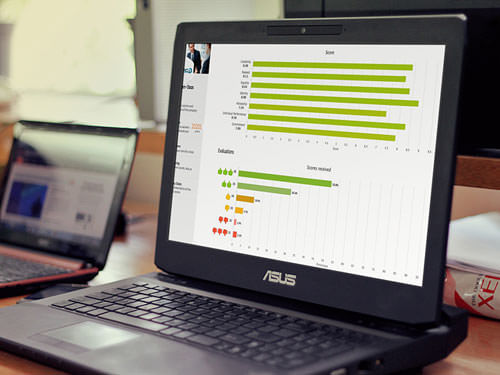 Working on improving employee engagement?
EPIC is an Employee Engagement software that gives you the tools and insights to create a workplace culture that encourages engagement, loyalty, and trust.
"All personnel are expected to be dressed and groomed in a manner that projects a professional and businesslike image while adhering to company and industry standards and/or guidelines … hairstyles should reflect a business/professional image. No excessive hairstyles or unusual colors are acceptable. . ."
A federal court did not agree with the EEOC's claim that banning dreadlocks is equal to racial bias against African-Americans. It pointed out that grooming policies in workplaces are outside the scope of Title VII and also described the main differences between fixed, protected characteristics (i.e. race, national origin) and changeable, unprotected characteristics (i.e. hairstyle).
"Title VII prohibits discrimination on the basis of immutable characteristics, such as race, sex, color, or national origin. A hairstyle, even one more closely associated with a particular ethnic group, is a mutable characteristic."
The court argued that dreadlocks do not define African-American people and the hairstyle is not completely unique to them. Therefore the court did not find the EEOC's discrimination and racial bias claims sufficient and dismissed the claim.
You can learn more about the case here: EEOC v. Catastrophe Management Solutions.
Regardless of the outcome of this particular case, deciding not to hire an applicant based on a physical characteristic places companies on a slippery slope when it comes to perceived or real discrimination. Company policies that mandate hairstyles, particularly hairstyles that are heavily connected to a person's culture or general preferences shows a lack of cultural sensitivity and understanding of norms of particular groups and can leave your organization with a bad reputation when it comes to hiring diverse applicants and embracing diversity as a whole.
What do you think of this case? Is your company's grooming policy similar to that of Catastrophe Management Solutions?
---
Free eNewsletter: HR Hero Line – Get HR & employment law tips, news, Q&A's, and lessons learned from the courtroom
---
The following two tabs change content below.
Get more tips on interviewing, hiring, managing and engaging your employees. Dianne Shaddock is the President of Easy Small Business HR, Employee Hiring and Managing Tips and the author of the eGuides, "How To Supervise:  What Your Boss Never Told You Before You Took the Job", A Step-By-Step Guide For New and Seasoned Managers and "How To Find and Hire the Best Employees".
Latest posts by Dianne Shaddock (see all)