A leader's likeability can directly affect the productivity levels of employees.
A survey released by Tip Top Job in August 2013 showed that 86% of employees believe they are more productive if their boss is likeable.
A separate study conducted by Zenger/Folkman, a leadership development consultancy, found that only 27 out of 51,836 leaders who were rated as highly unlikeable were also deemed as effective leaders. The study also revealed that leaders who were in the top quartile in likability were also more likely to be in the top quartile for overall effectiveness.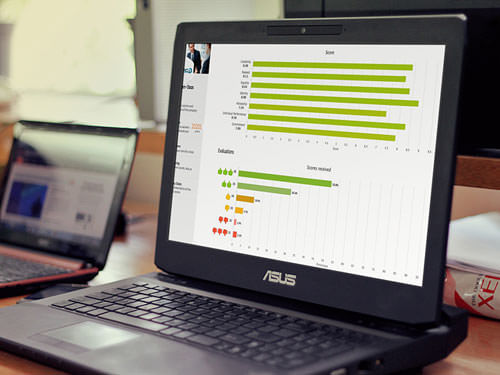 Working on improving employee engagement?
EPIC is an Employee Engagement software that gives you the tools and insights to create a workplace culture that encourages engagement, loyalty, and trust.
So if you want your employees to work harder for your company or business, work on your likability. Here are some ways that you can do just that:
1. Be a leader who can be trusted. Employees want leaders who display consistent integrity. Honesty, fairness and strong moral principles go along way when leading staff.
2. Endear yourself to your staff by being a mentor or coach by helping your staff to develop their own skills and abilities. Employees appreciate learning from the leaders who they aspire to be one day.
3. Share your visions of the company's future with your staff and let them know how you can get there together. Your employees will feel valued and it will boost their confidence.
4. Be positive and optimistic and avoid displaying negative emotions like anger and frustration in ways that may not be appropriate for the situation. Emotions can be contagious in the workplace so strive to always show and spread only positive emotions to help boost productivity and confidence.
5. Ask for feedback. Check in with your staff and get their feedback on how you are doing as a manager. Making yourself 'appropriately vulnerable' will endear you to staff.
Being a likeable boss, is not difficult, and you and your staff will reap the benefits in the long run.
The following two tabs change content below.
Get more tips on interviewing, hiring, managing and engaging your employees. Dianne Shaddock is the President of Easy Small Business HR, Employee Hiring and Managing Tips and the author of the eGuides, "How To Supervise:  What Your Boss Never Told You Before You Took the Job", A Step-By-Step Guide For New and Seasoned Managers and "How To Find and Hire the Best Employees".
Latest posts by Dianne Shaddock (see all)