The Genetic Information Nondiscrimination Act (GINA) has been in existence for five years but many employers aren't familiar with the details relating to the Act. GINA was enacted as a safeguard for applicants who may be screened out for job opportunities for health reasons by employers who may use genetic information to save on health care costs and prohibits employers from engaging in the following activities:
Prohibits employers with 15 or more employees from discriminating against an employee on the basis of the employee's genetic information. "Genetic information" is rather broadly defined and includes information from genetic tests, the genetic tests of family members, and family medical history, but it does not include an individual's race and ethnicity.
Prohibits employers from requesting an employee's genetic information, subject to certain exceptions.
Prohibits employers from retaliating against an employee who has opposed a practice made unlawful by GINA.
How You May Be (Unwittingly) Violating GINA
As an employer, you may be violating GINA if you: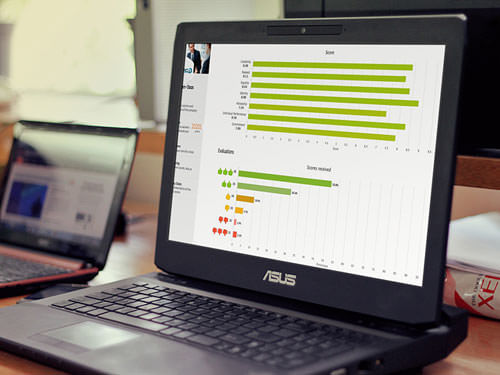 Working on improving employee engagement?
EPIC is an Employee Engagement software that gives you the tools and insights to create a workplace culture that encourages engagement, loyalty, and trust.
Ask a potentially disabled employee for medical documentation to support her reasonable accommodation request
Routinely request medical documentation to support FMLA leave requests
Require a new hire to undergo a medical examination and inadvertently receive genetic information
GINA offers guidelines that can protect employers who may legitimately need to request medical information.
Laborlawyers.com has some suggestions on averting noncompliance to GINA:
When an employer requests medical information, it must warn the provider not to provide genetic information. When the employer makes such a warning, the "safe harbor" provision provides that any receipt of genetic information in response to such a request will be deemed inadvertent and not in violation of GINA.

As a result, it is imperative that employers include this specific warning any time that it requests health-related information from a health care provider or an employee.

Of course, an employer may obtain genetic information in less formal situations. For example, a supervisor could obtain an employee's genetic information during a casual conversation, through email, or through social media. This acquisition of genetic information also would be deemed inadvertent so long as the supervisor does not ask follow-up questions and does not take any employment-related action based on the inadvertently acquired information (but the use or disclosure of the inadvertently acquired information would still violate GINA).
Moreover, when asking for medical information for your company wellness program, make it explicitly clear that employees are not required to give genetic information and they will not be at a disadvantage for not providing it. Employers can also ask for written authorization from the employee stating that the information provided is done so voluntarily and that the employee understands why the information is needed and how it will be used.
You'll also want to make sure to update your company's employment policies, specifically your employee compensation, no-harassment, equal employment opportunity, FMLA, Americans with Disabilities Act and other policies to comply with the Genetic Information Nondiscrimination Act.
The following two tabs change content below.
Get more tips on interviewing, hiring, managing and engaging your employees. Dianne Shaddock is the President of Easy Small Business HR, Employee Hiring and Managing Tips and the author of the eGuides, "How To Supervise:  What Your Boss Never Told You Before You Took the Job", A Step-By-Step Guide For New and Seasoned Managers and "How To Find and Hire the Best Employees".
Latest posts by Dianne Shaddock (see all)