Poor work habits.  It is a workplace issue that all employers will inevitably face regardless of the type or size of your company and despite your management style. No matter how strong your team may be, you will one day have to deal head on with the employee who is always late for work. Or the staff member that thrives on creating tension by feeding the office gossip machine or who abuses time off.
Bad work habits should always be addressed by setting clear expectations with staff.  Explain to your direct reports just how their behavior affects the workplace and the business negatively and why such bad behavior must stop. Sounds simple, but many managers are fearful of addressing issues with staff because they don't want to deal with confrontation. Dealing with issues is part and parcel of being a manager, but you may also want to take into consideration that there are issues that can actually cause irreversible damage to your business if you do not deal with infractions in a timely manner.
Here's an article that highlights the five types of problem employees commonly encountered in the workplace and how to effectively work through these issues.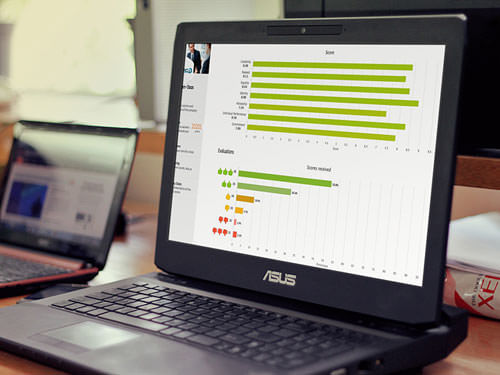 Working on improving employee engagement?
EPIC is an Employee Engagement software that gives you the tools and insights to create a workplace culture that encourages engagement, loyalty, and trust.
From: Five Problem Employees and What You Can Do About Them
The Poor Fit. Bibby Gignilliat, 51, chief executive of Parties that Cook in San Francisco, thought she had hired a winner but found her new employee's customer-service skills far from polished. "She kept saying things were 'awesome' and 'totally cool' and she would use 'like' every other word, even after repeated coaching, making a bad impression on customers," Gignilliat says.
Free Subscription to Training Magazine –  a professional development magazine that advocates training and workforce development as a business tool: Training Magazine
The following two tabs change content below.
Get more tips on interviewing, hiring, managing and engaging your employees. Dianne Shaddock is the President of Easy Small Business HR, Employee Hiring and Managing Tips and the author of the eGuides, "How To Supervise:  What Your Boss Never Told You Before You Took the Job", A Step-By-Step Guide For New and Seasoned Managers and "How To Find and Hire the Best Employees".
Latest posts by Dianne Shaddock (see all)