There has been an increase in the hiring of students with freshly minted masters level business degrees and small companies are hiring these new grads at a record rate according to the Graduate Management Admission Council (GMAC). This trend is largely attributed to the fact that MBA prepared graduates are primed to apply the business theories cultivated in graduate school; training that can be invaluable for business owners who need employees that can apply these concepts to help their company blossom.
Gwen Teckel from Business 2 Community highlights five traits that make MBA prepared graduates so desirable for small business owners:
From: 5 Attributes Business School Graduates Bring To Small Companies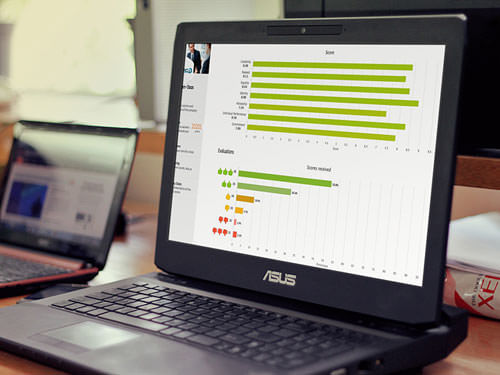 Working on improving employee engagement?
EPIC is an Employee Engagement software that gives you the tools and insights to create a workplace culture that encourages engagement, loyalty, and trust.
1. Knowledge
In business school, MBA students learn how a business works. Once they reach small companies, graduates of MBA programs can help in many areas. They can create business plans, cost-benefit analyses, budgets, and marketing campaigns.
"MBA students have training in multiple facets of business," said Rockhurst MBA and LillyBit owner Lyssa Surface. "An MBA graduate would bring a well-rounded point-of-view and would most likely help out in different areas, since small business employees wear many hats."
2. Experience
Throughout their personal lives and their previous jobs, graduates of MBA programs learn as well. They can also apply that experience at small companies.
Take the case of Jonathan Miller, a Northwestern MBA and self described "tinkerer" and "foodie." Miller started making homemade energy bars for himself and later to distribute among friends and coworkers. He is putting into practice his passion for custom energy bars, as well as his previous work experience to grow Elements Bars.
3. Leadership
In business school (and from previous jobs), MBAs also learn how to lead. Once they reach small companies they can communicate ideas to influence teams to get things done.
"Communication and team work go hand in hand and enable MBAs to succeed in a variety of roles and situations," said Rutgers MBA and Revelstone owner Mark Nelson. "Working with an internal team may require the ability to lead a meeting. Working with a customer may require the ability to collaborate…to solve a technical product issue."
4. Problem Solving
Small companies are built to solve problems. They also thrive when their executives skillfully navigate around roadblocks. So having a staff with a knack for clearing hurdles is a benefit.
"MBAs are generally problem solvers," Dartmouth MBA and Blue Star Bazaar owner Megan LaBant Abrahamsen said. "They are equipped to generate solutions in a changing environment – even if they encounter a situation they've never seen before. An MBA empowers someone to 'get it done.'"
5. Self-Discipline
Graduates of MBA programs tend to have the self-discipline to persevere in the development of small companies. University of Phoenix MBA and Scandle owner Christine White believes MBAs coming into small businesses have already demonstrated that they have what it takes.
"The fact that they have had the discipline to continue their education beyond a two- or a four- year degree and to complete it shows that they are motivated and determined," White said.
---
Free Ebook: A Crash Course on Building Employee Retention – Actionable information and advice on how to keep your best employees happy.
---
The following two tabs change content below.
Get more tips on interviewing, hiring, managing and engaging your employees. Dianne Shaddock is the President of Easy Small Business HR, Employee Hiring and Managing Tips and the author of the eGuides, "How To Supervise:  What Your Boss Never Told You Before You Took the Job", A Step-By-Step Guide For New and Seasoned Managers and "How To Find and Hire the Best Employees".
Latest posts by Dianne Shaddock (see all)