You want to do the right thing and cultivate your staff by giving them the opportunity to expand their careers within the organization, but your company's hierarchy is pretty flat. Maybe you don't have the budget for additional training or you just don't have a clue as to how to develop your best employees.
What can you realistically do that goes beyond lip service and actually helps your employees expand their skill sets? Think outside of the box.
Doling out obligatory promotions because your employee spent years warming a seat, or adding routine tasks to your staff member's job description along with a 2% raise is old school and ineffective; and it doesn't begin to truly expand your employees' skill set.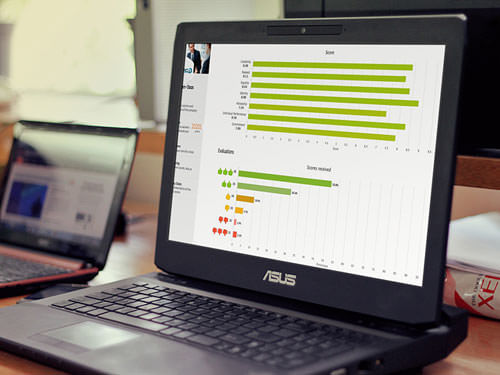 Working on improving employee engagement?
EPIC is an Employee Engagement software that gives you the tools and insights to create a workplace culture that encourages engagement, loyalty, and trust.
Thinking out of the box doesn't have to mean coming up with strategies that are magical or over the top creative. What it does mean as it pertains to employee professional development is that employers have to be willing to be thoughtful and invest the time and effort and sometimes money into ensuring that employees are exposed to tasks and projects that will not only challenge them, but that will prepare them for that next important role in their career trajectory.
Professional development strategies to consider:
Mentoring: Pairing a strong performer with the right person on your mid to senior leadership team can give employees who are ready for leadership, insights into what it takes to be a leader. Mentors can help staff interested in development to recognize and parlay their strengths within an organization and conversely identify and support areas of weakness that can stand in the way of professional development.
Job Shadowing: Job shadowing is often limited to high school and college students; but wouldn't your employees benefit from the same exposure to learning the intricacies of the organization?
Exposure to Projects: Exposure to projects that have a department or company-wide impact not only raises the profile of your employees, but gives your staff member hands-on experience with working as part of a team, managing projects and people, influencing others and working across departments.
Cross Training: What happens when the only person on your staff who knows how to negotiate contracts is out on an unexpected leave of absence? The consequences for your business could be dire. Cross training staff in roles where there is an interest, basic skill and an aptitude makes good business sense for both you and your employee.
What's great about these simple strategies is that you can use your existing resources to catapult staff development – just by putting a little time into the planning and implementation of a development program. It's a win-win for both the employee and the company!
Interested in getting direct monthly access to Dianne and other HR professionals in the field to get your specific questions answered? Take our short 1 minute survey to help us assess the viability of a special members only site that provides indepth information on all employee hiring and management issues.
The following two tabs change content below.
Get more tips on interviewing, hiring, managing and engaging your employees. Dianne Shaddock is the President of Easy Small Business HR, Employee Hiring and Managing Tips and the author of the eGuides, "How To Supervise:  What Your Boss Never Told You Before You Took the Job", A Step-By-Step Guide For New and Seasoned Managers and "How To Find and Hire the Best Employees".
Latest posts by Dianne Shaddock (see all)