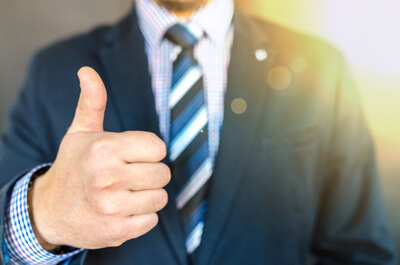 The phrase "employee recognition" can seem rather stale and corporate in a new business world that is teeming with opportunities for the small business owner.
Whether your company is just getting off the ground or has been established for several years, the company morale found in the earliest stages of a company's development can seem high. There is so much to do!
But before your business reaches a proverbial plateau, it might be time to dust off the concept of employee recognition and find fresh and new ways to apply it to your growing business.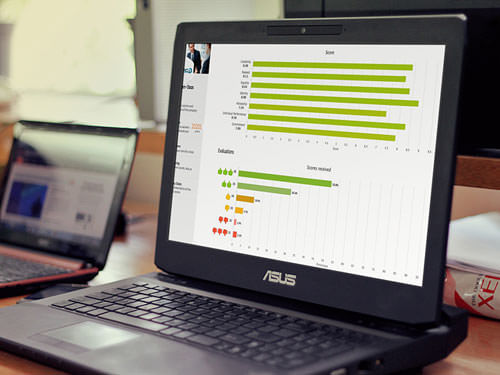 Working on improving employee engagement?
EPIC is an Employee Engagement software that gives you the tools and insights to create a workplace culture that encourages engagement, loyalty, and trust.
Employee Recognition Starts With Investment
There are many reasons why an employee might be attracted to the idea of working for a small business. For many, their personal contribution seems quantifiable. They can actually see the fruits of their hard work and effort.
For others, the personal environment and mentorship is a driving factor. They want regular interaction with their boss and a chance to learn something new. They might find working for particular individual enjoyable or might be personally invested in the mission of the company.
Whatever the reason, small businesses should capitalize on their ability to get personal. In a word, small businesses should invest.
Small businesses thrive on loyal and talented employees. It is in your best interest to keep hard, enjoyable workers happy and committed. Consider setting money aside for continuing education, classes, or outings of interest.
Secondly, pay attention to families. Building a good team means building a good support system for your employees. Consider sponsoring events that are more family oriented. You needn't break the bank- just find something to do that reminds your employees that you are invested their their overall well-being.
Resist Micromanaging
Large companies can only micromanage so much. Yes, there might be the nit-picky boss here and there, but they aren't personally invested in the same way that a small business owner would be invested in their own company.
And for good reason.
You had a vision.
You put your own time, money, and energy into this start-up and, at the end of the day, its success or failure will fall on your shoulders.
However, companies grow in all different trajectories and your employees will bring new and interesting insight in your place of business.
Recognize their talent. Resist the urge to micromanage.
An easy way to regularly encourage your employees is to allow them to take chances and solve problems. Try setting up guidelines that allow your employees to make educated decisions. Who knows? They might just surprise you.
Offer Real Incentives
The Christmas bonus is generous and always appreciated. However, many small businesses simply can't afford it. That is okay. The best part about not being a large corporation is that you don't have to follow the traditional mold.
Employees that find value in working for small business want to know, above all, that they are making a difference. If you have a hard-working employee that is kicking some serious butt, consider giving them more responsibility or the freedom to work from home.
Find what motivates your employees and meet those needs. You don't need to generalize. Offer specific incentives that will leave your employees feeling challenged, driven, and appreciated. Ask yourself:
What do my employees like to do in their free time?
How do my employees unwind after a long day?
What are my employee's overall goals and how can our company help fulfill them?
Small businesses do not need to follow the well traveled road of mass employee recognition or programming. In fact, that can seem very counter-intuitive to their particular business model. But remember: there should be a fair balance of work and play in any business setting. Capitalize on your strength. Get personal. Your company will thrive in the wake of all the results.
Small business owner? How do you keep your employees motivated even with the going gets hard? Work for a small business? What motivates you to stick with your business?
The following two tabs change content below.
Guest Author
:
Jeffrey Fermin is Officevibe's cofounder and is in charge of all marketing efforts and business development for the company. Jeff has the pleasure of engaging with the Officevibe community where he talks, tweets and blogs about company culture and employee engagement.
Latest posts by Jeffrey Fermin (see all)