The Family Medical Leave Act (FMLA) permits eligible employees to take fully paid leave for specific medical and family reasons. As an employer, it's your responsibility to ensure that employees do not abuse this facility to take paid days off.
Abuse of the FMLA happens more frequently than many employers might assume. About 32 percent of the respondents in a recent CareerBuilder survey said they called in sick in the past year even though they were not really sick when they took the day off. Somewhat surprisingly, an almost equal number of workers in the survey said they reported for work even though they were actually sick so they could save their sick days for later use.
Such cheating can pose a problem for employers in terms of productivity and discipline. Many employers do not question workers even if they are suspicious of abuse because of fear they will run afoul of employee rights laws. Addressing the problem can be tricky but is not impossible.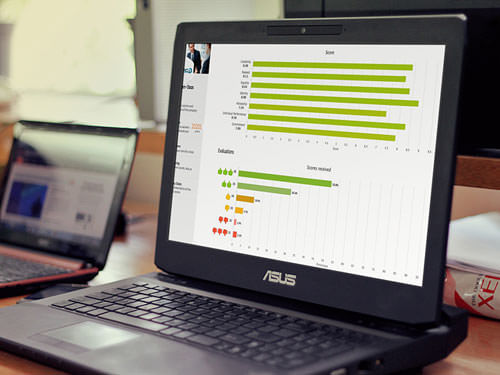 Working on improving employee engagement?
EPIC is an Employee Engagement software that gives you the tools and insights to create a workplace culture that encourages engagement, loyalty, and trust.
One of the best ways to discourage workers from using the FMLA as an excuse to get paid time off, is to require all time off requests to be in writing. A written request makes the whole process more formal, establishes a paper trail and will discourage workers from needlessly taking time off that they really do not need. A paper application also establishes a permanent record of a sick day request and is therefore more desirable from an HR administration standpoint.
Under the FMLA, employers have the right to question employees about their reasons for wanting to take time off. Use this right to question exactly why an employee wants time off, how long that employee expects to be unable to work and when exactly the employee intends to return to work. If an employee claims illness or injury ask whether the employee will be seeing a doctor or seeking medical treatment.
Remind workers about your call-in policy. If you have a policy that requires employees to report an absence at least one hour in advance of their shift, you can deny leave if an employee fails to abide by that policy. If an employee requires extended leave, remind them about your policy of requiring medical certification in order for them to be able to return to work.
Addressing FMLA abuses is not always easy. So the best approach is to try and mitigate opportunities for abuse as much as you can.
The following two tabs change content below.
Get more tips on interviewing, hiring, managing and engaging your employees. Dianne Shaddock is the President of Easy Small Business HR, Employee Hiring and Managing Tips and the author of the eGuides, "How To Supervise:  What Your Boss Never Told You Before You Took the Job", A Step-By-Step Guide For New and Seasoned Managers and "How To Find and Hire the Best Employees".
Latest posts by Dianne Shaddock (see all)