I recently had a conversation with a business woman that I met at a work related event.
The dialogue started with the familiar exchange of "What do you do?" One of the many things that I "do" involves diversity work for a large organization.
My new acquaintance chimed in that at her organization, a well known company in the area, they don't use the word diversity.  Their preference is to use the word inclusion. But can you really have inclusion without acknowledging and embracing diversity?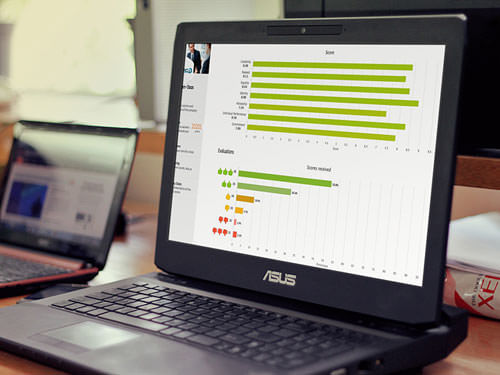 Working on improving employee engagement?
EPIC is an Employee Engagement software that gives you the tools and insights to create a workplace culture that encourages engagement, loyalty, and trust.
Diversity by definition means "the quality or state of having many different forms, types, ideas, etc."  " The state of having people who are different races or who have different cultures in a group or organization."
While inclusion as it relates to the workplace means "the act of including or the state of being included".
It left me thinking: how can you have one without the other in a work environment that touts that it is inclusive?
There seems to be a trend where organizations almost view diversity as a dirty word.  Diversity in the workplace used to mean ensuring that an organization's employees mirrored the cultural diversity of the world in which we live.  I'm finding that many organizations are choosing to label diversity as diversity of thought or ideas only.
Diversity does indeed mean a diversity of ideas and opinions, but organizations that choose to use this narrow definition without including diversity of individuals in the broader context will always be one step behind their diversity objectives if in fact there are business goals to be more culturally diverse.
Your company may be culturally diverse, but if that diversity is limited to junior positions, you potentially have less diversity of thought at the leadership table.  The paths that we take and the things that we experience play a role in shaping our ideas and opinions for better or for worse. Conformity leads to doing the same old thing which may not help a company expand its business scope – and profits.
As I think back on my conversation with my new acquaintance, I realize that her organization's focus is to make sure that all of their employees are part of the fabric of the organization, including the decision making process. When you have real inclusion, you essentially do have diversity; and you don't need to put a label on it.
Interested in getting direct monthly access to Dianne and other HR professionals in the field to get your specific questions answered?  Take our short 1 minute survey to help us assess the viability of a special members only site that provides indepth information on all employee hiring and management issues.
The following two tabs change content below.
Get more tips on interviewing, hiring, managing and engaging your employees. Dianne Shaddock is the President of Easy Small Business HR, Employee Hiring and Managing Tips and the author of the eGuides, "How To Supervise:  What Your Boss Never Told You Before You Took the Job", A Step-By-Step Guide For New and Seasoned Managers and "How To Find and Hire the Best Employees".
Latest posts by Dianne Shaddock (see all)